TAKE DOWN THE PLYWOOD, OAKLAND SAYS
Thumbs down to indoor dining; Lee, Bass favored to replace Harris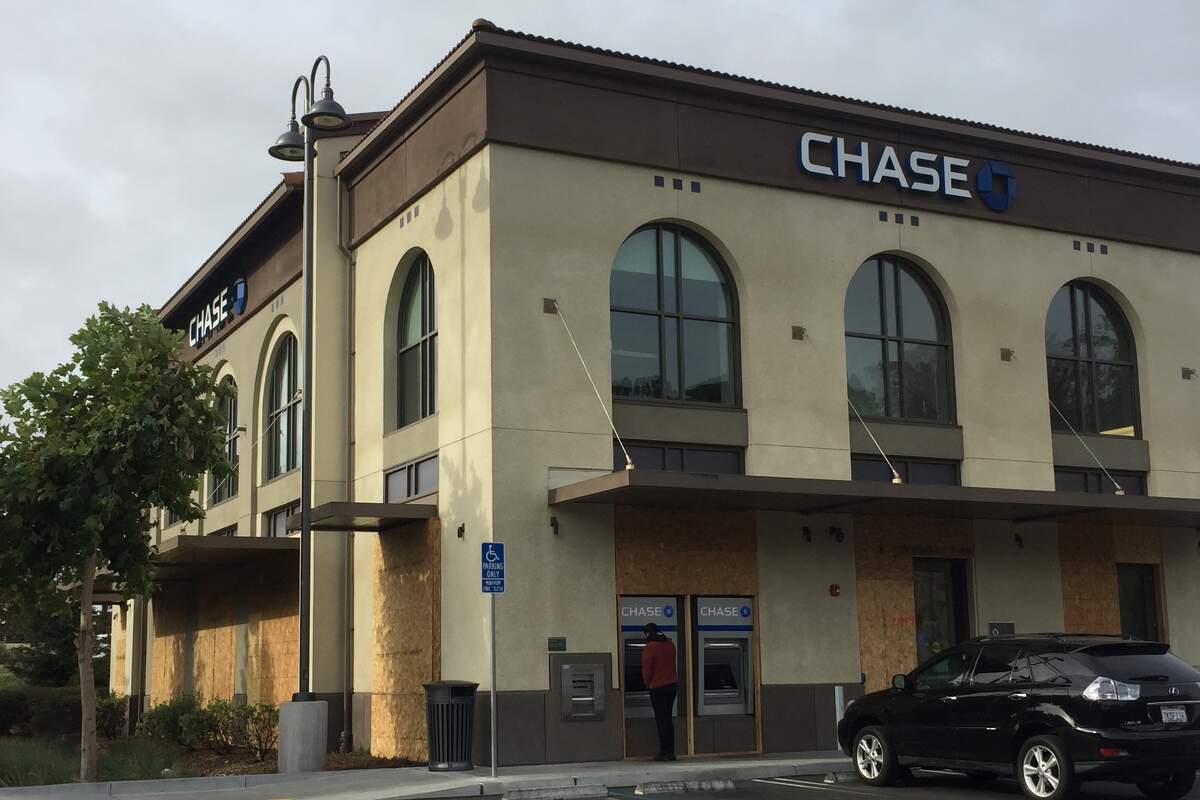 After months of seeing boarded up businesses — capped by a new wave just before the Nov. 3 election — Oakland leaders are overwhelmingly saying: Take down that plywood.
Over 65 percent of those surveyed in the November Oakland Power Poll want to see these visceral symbols of turbulent times gone by Thanksgiving.
Another 26 percent said windows should stay covered until after inauguration day, while 4 percent thought the barriers should remain indefinitely and the same number had no opinion.
Businesses began boarding up after bands of looters took advantage of peaceful protests over the George Floyd killing and began raiding retail outlets. As summer inched into fall, the plywood stayed, with a new round going up amid concerns about unrest as a result of the election. Those concerns proved mostly unwarranted, although a group of marauding robbers targeted cannabis dispensaries and other small businesses on election night, with the false hope that protesters would keep police busy.
"It looks abandoned," said one resident gesturing toward a Downtown storefront. "Like a warzone."
The Oakland Power Poll, part of a nationwide survey that asks leaders in several communities to give their opinions on important local issues, contacted 267 residents Nov. 9-12, with a 8.68 percent response.
The survey also asked about replacing Kamala Harris in the Senate, police chief finalists and restaurant dinings.
For most residents, deciding on going out to eat was as easy as getting rid of boards on windows — but not in a way that restaurateurs want to hear.
Given the national COVID-19 surge and the increasing numbers here, with some counties taking steps backward, it's no surprise that residents want to avoid indoor dining. Some 78 percent of respondents said they would continue with outdoor and takeout meals for now, while only 18 percent reported they had returned to the interior of restaurants and 4 percent said they were skipping restaurants all together.
"We get takeout from restaurants," said Larry Ginsburg, president of Ginsburg Financial Advisors in Oakland. "We do not go to outdoor dining at restaurants, nor will we eat indoors at restaurants until a vaccine is widely deployed and effective at stopping the spread."
Although President Trump still refuses to concede, the election results have sparked interest in an important consequence for the Golden State: Who will replace Kamala Harris in the U.S. Senate?
In an interesting turn, the two highest ranking candidates in the poll form a Northern-Southern split, with U.S. Representatives Barbara Lee of Oakland and Karen Bass of Los Angeles each notching 22 percent support. Oakland Mayor Libby Schaaf, state Attorney General Xavier Beccera and San Jose Congressman Ro Khanna each posted 9 percent, while Alex Padilla, secretary of state and a reported favorite of Newsom's, had 4 percent, as did other potential appointees. At 47, age is a factor that could help Padilla, given the push for younger lawmakers.
In a year in which national politics and the pandemic have captured the public's attention, naming a new Oakland police chief has not exactly caught the city's eye.
Last month, Mayor Schaaf announced four finalists — two Oakland police brass, a Pennsylvania police commander and the top cop in Seaside (Monterey County). A Zoom forum was held Nov. 5 for the public to vet the quartet.
Yet the Oakland Power Poll showed that 70 percent had no opinion, 22 percent backed Oakland Deputy Chief LeRonne Armstrong, 4 percent backed the Seaside chief and an equal number favored reopening the search. The other two candidates received no support.
Allen Matthews is an Oakland native and veteran Bay Area journalist. Email: oakland@powerpoll.com
---
Methodology: The survey, which is not a scientific sampling but instead a window into the thinking of Oakland community leaders, reached 265 people with a response rate of 8.68 percent. To view the list of Oakland Power Poll members, click here.
About Power Poll: Power Poll asks questions of the most powerful, influential people in U.S. cities. It is not a scientific survey. But because the people responding to the surveys comprise the leadership structure of their cities, the results afford a fascinating glimpse into the thoughts, opinions, and beliefs of those in a position to make change. Power Poll is distinctly nonpartisan.