SLOW STREETS ARE THE WAY TO GO IN OAKLAND
Civic leaders like pedestrian program, lake patrols; dining causes anxiety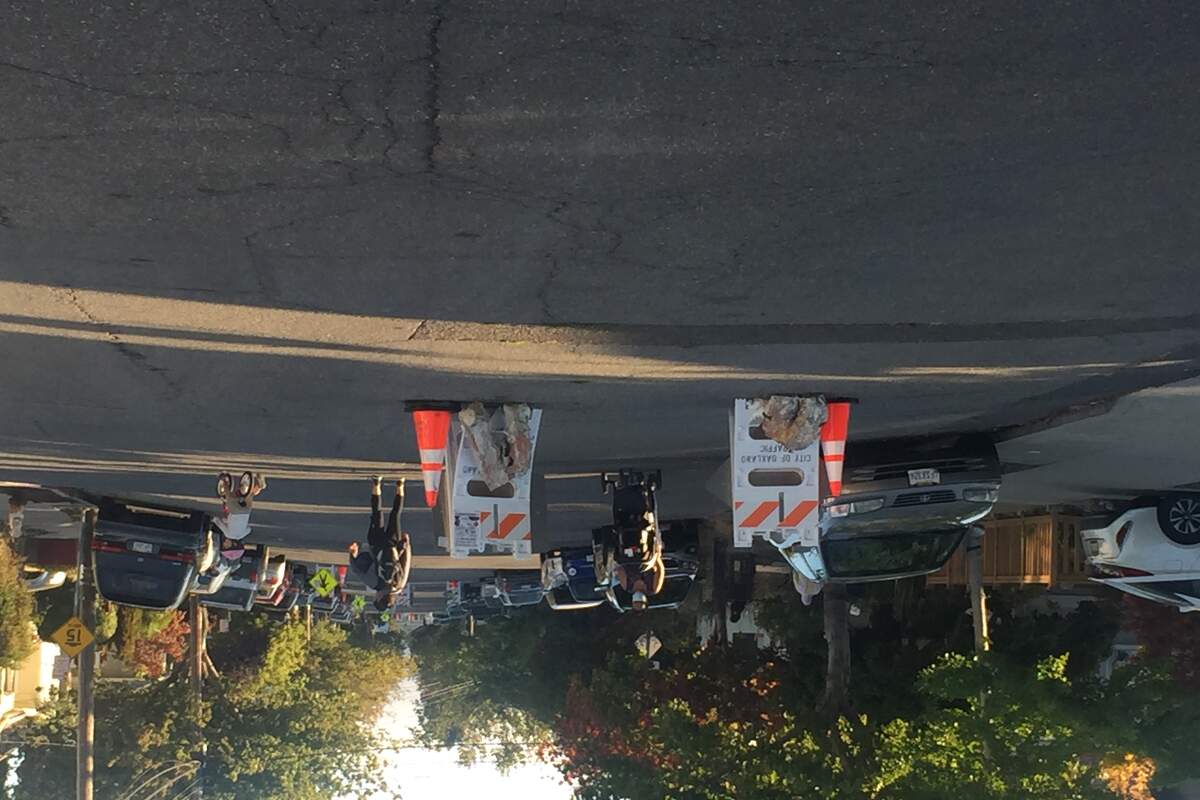 The summer of 2020 will likely be remembered as a season of uncertainty, as communities everywhere try to get a toehold on returning to normal amid public health, economic and political tightropes.
For Oakland residents, that translates into concerns about some trends while embracing others.
According to a new Oakland Power Poll released July 10, residents overwhelmingly back a permanent version of the city's Slow Streets program despite some initial grumbling when it debuted in April, while a majority favor maintaining parking and other restrictions around Lake Merritt until the end of the COVID-19 pandemic.
The Oakland Power Poll, part of a nationwide survey that asks leaders in several communities to give their opinions on important local issues, surveyed 275 residents Aug. 10-13, with a 10.55 percent response. In addition, most respondents are avoiding restaurants, and a solid majority aren't affected by the loss of the federal unemployment insurance supplement.
The city moved to reduce crowds at Lake Merritt as Alameda County COVID cases, particularly those in East Oakland, surged in July. As a result, police began more strictly enforcing parking bans and restrictions on vendors operating without permits. "Spare the Lake" has resulted in a dramatic reduction in crowds – and a debate over whether community usage is being unfairly restricted.
Of those surveyed, 59 percent said patrols should stay in place until after health restrictions are lifted, and 14 percent said they should remain indefinitely. Another 14 percent said enforcement and restrictions should stop immediately, and the same number had no opinion.
"What I have a problem with is the lack of discussion around the issue and the invocation of race anytime someone attempts to raise any concerns by the residents of Lakeshore," Oakland resident Derek Martin wrote. "The optimal scenario is one in which the needs of the residents (are) addressed while allowing some vending to occur on Lake Merritt."
The Slow Streets program took many residents by surprise when it was quickly unveiled – and quickly put into place – in the spring. Despite some trepidation, residents have come to embrace the program that blocks through traffic on certain streets.
Some 93 percent of respondents like the idea of keeping the streets slow, with 10 percent who back the program as-is, 28 percent who favor keeping it but studying which locations are working and which aren't, and 55 percent who say the closures should stay but that the impact on residents and businesses should be examined. Only 7 percent want to shut down the program.
Designed to encourage walking, jogging and biking and to foster a sense of neighborhood, the closures are neither strictly enforced nor followed – it's easy to spot motorists driving several blocks on the marked-off thoroughfares. The city is in the process of making some aspects of the program, such as lane reductions, permanent, while pondering post-COVID plans.
"I think it's terrific," said John Ullom, 12-year resident of Dover Street, which is closed from near Children's Hospital to Alcatraz Avenue. "You see a lot more people from the neighborhood walking, biking, walking their dogs, kids playing. I'd love to see them make it permanent."
One Temescal merchant wasn't as happy.
"It's just one more thing," he said, in addition to lane changes and the homeless.
The lure of outdoor dining apparently doesn't have quite the same luster, with 55 percent of those responding saying they plan to wait until coronavirus conditions improve to return to their favorite restaurant. Another 41 percent have visited outside tables and are fine with the notion, while 3 percent have tried the concept but are concerned.
"We've gone to exactly one restaurant – Italian Colors – three times," said Oakland resident Sandy Silva, who along with her husband fall under the most vulnerable age group for coronavirus susceptibility. "I'm comfortable because I know the layout, the people and they know the protocols."
However, Silva said she's not expanding her dining options for now. "I'm not comfortable with other restaurants yet."
Some 76 percent of Oaklanders who responded said they or members of their family did not receive federal supplemental unemployment benefits, while 10 percent said the cut would have no impact on their households, with an equal number expecting some harm.
Allen Matthews is an Oakland native and veteran Bay Area journalist. Email: oakland@powerpoll.com
---
Methodology: The survey, which is not a scientific sampling but instead a window into the thinking of Oakland community leaders, reached 275 people with a response rate of 10.55 percent. To view the list of Oakland Power Poll members, click here.