Reopen Oakland City Hall, Poll Voters Say
The latest Oakland Power Poll finds widespread concern for the state of downtown as it emerges from the depredations of the pandemic.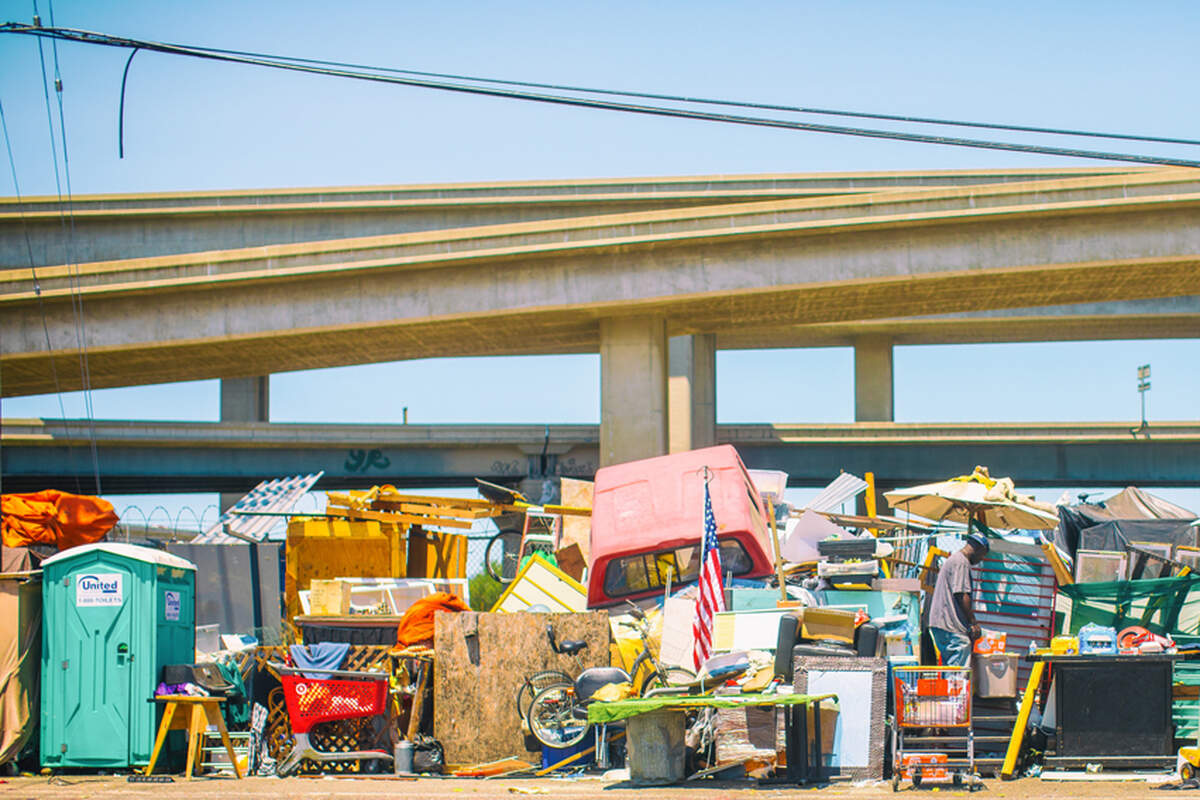 Nine out of ten Oakland Power Poll participants believe it is time for the City of Oakland to restore city government to its pre-pandemic level of service.
In response to a recent call from the Oakland Chamber of Commerce to reopen downtown, we surveyed panel members about their attitudes regarding Downtown Oakland. And a majority of voters were quite dismayed at the city's inaction regarding homelessness, blight, crime and the lingering effects of the pandemic.
"Oakland is in a downward spiral," wrote one panel member. "Business is leaving, crime is rising, and the city streets are a dumping ground for trash. The city is in crisis but leadership is not acting with purpose."
On other matters, a strong majority of voters believe it is time for Oakland and Alameda County to end their pandemic-era rental eviction bans.
Meanwhile, half of all respondents do not believe that the 47 sheriff's deputies who failed an exam designed to weed out people temperamentally unfit to work in law enforcement should be permitted to serve again as frontline officers.
Finally, the vast majority of respondents want development to be severely curtailed in fire-prone area and for forestry officials to more aggressively thin forests to prevent wildfires.
Here are the specific questions and responses to our poll:
Question 1
Question 2
What would you like the mayor and city council to know about the state of Downtown Oakland?
Question 3
Question 4
Question 5
Analysis of Questions 1-2
The Chamber of Commerce clearly speaks for most people when it comes to fully reopening city offices and once again holding public meetings without the aid of Zoom. Every single panelist who commented in our latest survey expressed anxiety regarding the state of Downtown Oakland.
"It's basically a ghost town," one voter wrote. "The city needs to lead in getting people back to work and into downtown. Continued City Council and other regulatory organizations that Zoom deprive the public of good and effective advocacy. It's very easy for council and commission members to hide behind a screen and not have to interact with their constituents."
"The downtown looks abandoned," another panelist observed. "Other businesses are starting to return and other cities are coming back to life, why not Oakland?"
Crime was a concern of many. "Auto break-ins discourage patronage of downtown businesses and restaurants-not to mention being out in Oakland generally," wrote yet another voter. "The police are complicit in announcing they are too busy to show up en masse for a shooting."
"Downtown (and adjacent areas, like the Lake) feels unsafe, and I think bringing workers into offices will help rebuild a sense of community and safety," a fourth voter added.
"We won't go downtown after having had three different smashed windows in our cars while attending events in downtown Oakland," one particularly exasperated panel member responded. "Now we will go through the tunnel for such events. The streets reflect a Third World country even though we are paying another $450 per year for pothole repair. This cost and the extra money we allocated to hire more police that do not seem to appear are causing me to vote against any authorization for more money to the city. Since Oakland has repeatedly demonstrated it cannot manage the money it receives, including the highest amount of property tax revenue ever, why should we give them more money to spend? This is a sad state of affairs for the city I grew up in and love. I hope for better, but the members of our government seem not to think that reducing crime and improving education are important enough to, by their actions, take seriously."
Analysis of Question 3
Other cities and counties have allowed their eviction bans to expire. Our panelists believe that Oakland and Alameda County should as well.
Analysis of Question 4
Sixty percent of our panelists clearly feel some empathy for the 47 officers who were allowed to join the Alameda County Sheriff's Office despite having failed a state-mandated psychological test. And that's why 43 percent believe they should be allowed to retake the test and 17 percent believe they should be allowed to fill desk jobs.
And yet, half of all respondents believe that such officers should either be banished to desk duties or not be allowed to retain their positions at all. And given that we failed to ask about the fate of any officers who might fail the test a second time, the number of panelists uncomfortable with officers who fail their tests is probably ultimately much higher than 50 percent.
Analysis of Question 5
The vast majority of panelists seem to agree that the explosive growth of wildfires in California demands some radically different policy responses. Seventy-four percent support greater thinning of trees, while the same number also favor letting forests burn from time to time to reduce fuel loads. Such policy changes have already begun to be implemented at both the state and federal levels.
More striking, however, is the finding that 81 percent of our respondents believe that development should be severely curtailed in fire-prone areas. Given that most such decisions are made at the local level, this looks like yet another front in the growing tensions between the state and its local governments regarding land-use issues. Restricting development in this manner not likely to be popular in large parts of the fabled "State of Jefferson."
Photo by Thomas Hawk-Creative Commons
About Power Poll: Power Poll asks questions of the most powerful, influential people in U.S. cities. It is not a scientific survey. But because the people responding to the surveys comprise the leadership structure of their cities, the results afford a fascinating glimpse into the thoughts, opinions, and beliefs of those in a position to make change. Power Poll is distinctly nonpartisan.