Poll Respondents See GOP War on Women
Meanwhile, latest Oakland Power Poll also finds more panelists reconsidering Covid restrictions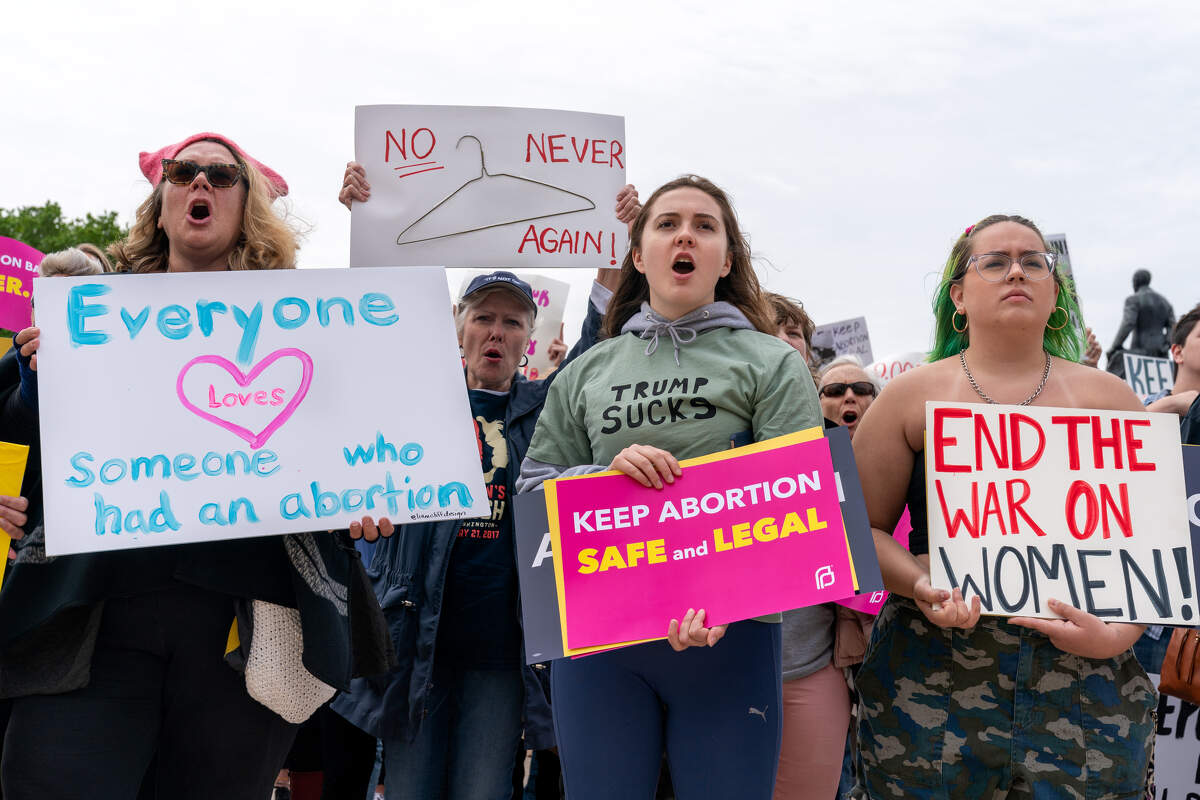 More than 84 percent of respondents in the latest Oakland Power Poll see the Supreme court's recent reversal of Roe vs. Wade as a sign that the rights of women are under assault by the GOP.
On the topic of pandemic-related lockdowns, a majority continue to support efforts by local and state governments to keep citizens and jail inmates safe from Covid-19, but more respondents than in any prior poll expressed the opinion that governments may have overreacted.
A plurality of poll respondents support allowing noncitizen Oakland residents with children or wards under the age of 18 to vote in local school board elections, but many are still undecided.
Finally, a clear majority of voters oppose the city council's recent decision to lower Oakland's cap on permissible rent increases.
Here are the specific questions and responses to our poll:
Question 1
In a busy week for the U.S. Supreme Court, its increasingly assertive conservative majority struck down both Roe vs. Wade and limits on concealed weapon permits. Rank the statements you agree with, with 1 being your highest priority:
The rights of women are under attack by the GOP — Score 7.1053
The court has damaged its legitimacy — Score 6.3684
Whatever happened to all that talk about respecting precedent? — Score 5.1579
Some men are about to learn they should have been more supportive of women's rights — Score 3.8421
If Roe was judicial activism, what does that make the court's gun rulings? — Score 2.7895
The Roberts Court is no more activist than was the Warren Court — Score 1.8947
The Second Amendment guarantees our right to bear arms — Score 1.6316
The right to life is our foremost right — Score 0.3684
The court has righted two wrongs — Score 0.2632
Question 2
In a recent newspaper comparison of the nation's 140 most-populous counties, five Bay Area counties all had among the 10 lowest Covid-19 death rates during the pandemic. Yet the lockdowns that saved those lives also helped produce the supply-chain issues and government spending that contributed to inflation. As Covid becomes endemic, select the statement that most closely aligns with your viewpoint:
I am proud of local governments for prioritizing lives over money — 63%
Lockdowns made sense at the time, but in retrospect lasted too long — 37%
Business closures, lost wages and inflation will ultimately harm more people than Covid — 0%
Question 3
To save the lives of jail inmates during the pandemic, the state court system lowered bail to $0 for most misdemeanors and lower-level felonies. Data suggests the policy reduced the rate of jail deaths, but law enforcement officials blame it for a rise in violent crimes—including murders allegedly committed by suspects who should have been jailed. Select the statement that most closely aligns with your viewpoint:
I am proud of California for prioritizing the lives of suspects not convicted of any crime — 58%
If concern for prisoners led to more deaths outside jail, this policy was misguided — 42%
Question 4
In November, voters will be asked to weigh in on whether noncitizen Oakland residents with a child or ward under the age of 18 should be allowed to vote in school board elections. Will you support this policy?
Yes — 47%
No — 37%
No opinion/don't care — 16%
Question 5
As inflation rages, the city council has lowered the cap on permissible rent increases to 60 percent of the annual change in the Consumer Price Index, topping out at 3 percent. Prior policy allowed rent increases equal to CPI. The change will obviously benefit tenants but make it harder for landlords to recover their costs. Do you support this change?
Yes; it's tough enough to be a tenant in Oakland — 42%
No; this is one reason we don't have enough housing — 58%
Actually, the council should have restricted rent increases even more — 0
No opinion/don't care — 0
Analysis of Question 1
The Supreme Court's recent action on abortion and concealed weapons is broadly unpopular with the participants in our latest poll. Panelists believe the court has damaged its legitimacy and revealed the lie behind all those assurances about the primacy of judicial precedent.
Analysis of Questions 2 and 3
Sixty-three percent of respondents still support the efforts of county government to keep us safe by closing businesses during the pandemic. Similarly, even though law enforcement officials suggested that inmates released from jail due to Covid-19 might then have committed crimes including murder, 58 percent of our respondents still approve of that policy.
But attitudes are clearly evolving, as the corollary economic impacts of those closures become more clear. With 37 percent of respondents viewing the lockdowns as a good idea that nonetheless lasted too long, it's clear that a final verdict on the wisdom of these policies still eludes us. Given the current trajectory of inflation and other by-products of the pandemic, that's likely to remain the case for some time.
Analysis of Question 4
Roughly one in six respondents still lack an opinion about letting noncitizen parents to vote in local school elections. This proposal appears to be far from a sure thing.
Analysis of Question 5
A strong majority of our panel opposes the city council's recent decision to place additional limits on permissible rent increases. While landlords are probably overrepresented among the members of our panel, this one wasn't particularly close.
Oakland Power Poll is not a scientific poll. Rather, we ask questions of influential people with a wide range of viewpoints to help advance informed dialogue about the city. Power Poll is studiously non-partisan.
Photo credit by Lori Shaull-Creative Commons