Panelists Support OUSD's School-Closure Decision
In fact, most Oakland Power Poll voters wish the district would close more schools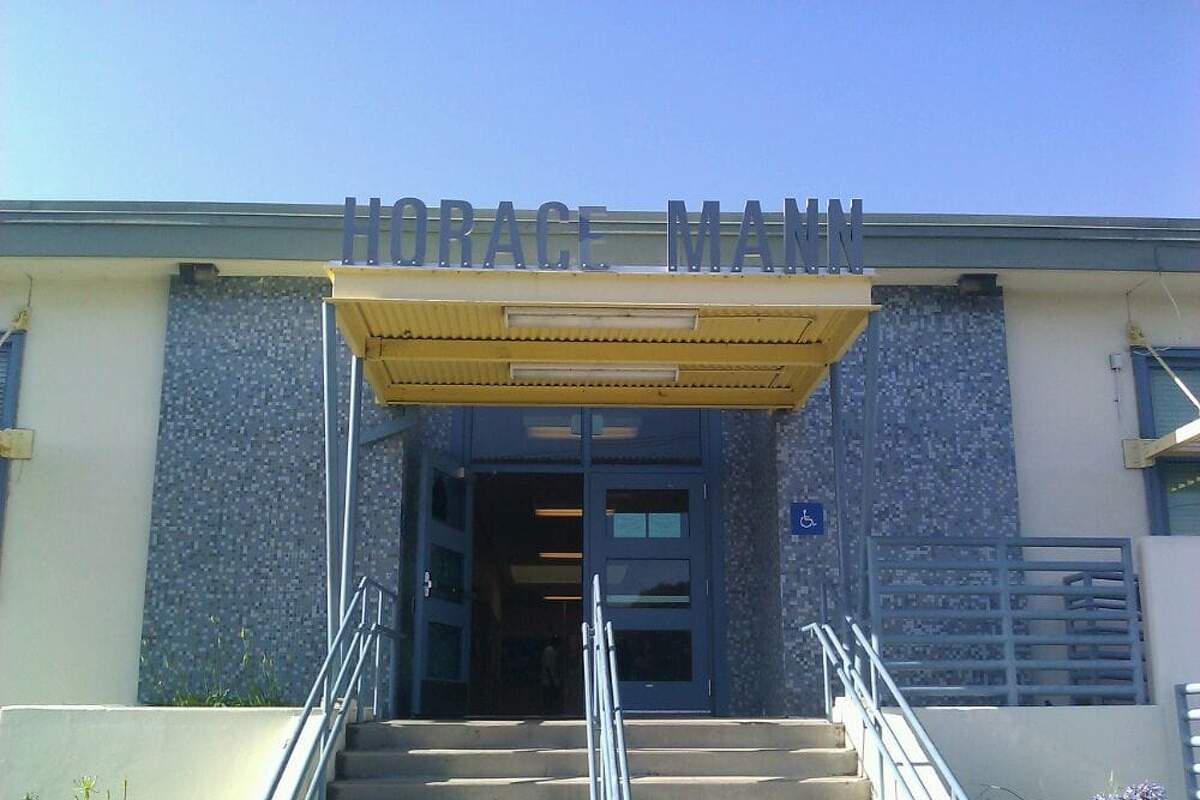 By a huge margin, Power Poll respondents support the Oakland school board's decision to stick to its guns regarding the planned closure of some schools, with a majority wishing the board had closed far more than just seven poorly attended schools.
On another topic, just 17 percent of respondents to our latest poll expressed support for Gregory Ahern's bid to be reelected for a fifth term as Alameda County sheriff, with almost three out of four voters saying they would like to see someone else in that position.
Meanwhile, two out of three respondents said they agree with political consultant James Carville that "wokeness is a problem" that threatens to alienate middle-of-the-road and independent voters from the Democratic Party.
A slight majority said they oppose the notion of reforming the 2014 California ballot proposition that reclassified various felonies as misdemeanors, which critics now argue has led to increases in certain offenses.
Finally, the vast majority of voters support in principle a proposed new vision for San Pablo Avenue that will feature dedicated bus lanes, wide bike lanes and enhanced pedestrian amenities through Oakland and neighboring cities.
Here are the specific questions and responses to our poll:
Question 1
Oakland boasts dozens more schools than similarly sized California districts, and the OUSD board recently voted to close seven schools over two years. Last month's PowerPoll revealed broad support for the closure of under-attended schools, but the board's decision has since ignited protests, calls for reversal, even hunger strikes. In the wake of this uproar, which of the following best describes your position?
Tough decisions require bravery; the board should stick to its guns — Score 5.1739
OUSD ought to close far more than seven schools — Score 2.8261
The board should delay its decision until it knows whether closure opponents can obtain new state funding — Score 1.6087
I now have second thoughts about my earlier support for school closures — Score .5217
The board should never have made this decision — Score .2174
No opinion/don't care — Score .3043
Question 2
Gregory Ahern faces two veteran law enforcement officials in his bid to be reelected to a fifth four-year term as Alameda County sheriff. It's our first competitive sheriff's race in many decades, and it comes as a U.S. magistrate recently subjected Santa Rita jail to at least six years of federal supervision, following a prolonged series of high-profile inmate deaths. If the election were held today, whom would you support from among this list of candidates?
I don't yet have an opinion, but would like to see a change — 30%
Yesenia Sanchez, 24-year veteran of the sheriff's department now serving as division commander and jail overseer — 26%
Joann Walker, 26-year veteran of the San Francisco police department and crisis counselor — 17%
Gregory Ahern, 40-year department veteran, and sheriff since 2007 — 13%
No opinion/don't care — 9%
I don't yet have an opinion, but I like the sheriff — 4%
Question 3
The recall of three San Francisco school board members has ignited a nationwide discussion about progressive politics. Last summer, Democratic consultant James Carville said that "wokeness is a problem and everyone knows it." His concern was that "woke" urban progressives are talking about race, gender, law enforcement and other topics in ways that will alienate moderate voters essential to political victory. Do you agree?
Yes — 67%
No — 29%
No opinion/don't care — 4%
Question 4
A recent statewide poll found broad support for revisiting the 2014 California ballot proposition that reclassified various felonies as misdemeanors, which some observers blame for increases in crimes such as auto break-ins, smash and grab burglaries, and catalytic converter thefts. Do you agree that Proposition 47 needs reform?
No — 48%
Yes — 43%
No opinion/don't care — 9%
Question 5
A consortium of cities, counties and the state have a new vision for San Pablo Avenue that calls for dedicated bus lanes, wide bike lanes and enhanced pedestrian amenities. In recent years, some of these changes have transformed portions of International Boulevard, Telegraph Avenue, and other roadways. How do you feel about such efforts? Select all the statements you agree with:
I generally support such improvements, but the devil's in the details — Score 5.4783
The organization of bike lanes and parking on Telegraph in Uptown is confusing — Score 3.5652
I miss the lanes or parking spaces lost to make these changes — Score 2.7826
I now travel Telegraph less than I did before — Score 2
I now travel International less than I did before — Score 1.9565
No opinion/don't care — Score 1.1304
Bus Rapid Transit near my home would get me to ride the bus more often — Score .6522
I now travel Telegraph more than I did before — Score .3478
I now travel International more than I did before — Score 0
Analysis of Question 1
In the aftermath of the decision by the Oakland Board of Education to shut seven poorly attended schools, vocal opposition predictably emerged. That's always the case when OUSD considers reducing the inordinately large number of schools with which it serves its population of students. Oakland operates more schools per student than any of California's 50 largest districts, and more teachers per student than all but two, officials say.
What was different about this reform push was that board members did not flinch under pressure. And that's in keeping with the broad support of Power Poll panelists for measures to prune the number of schools in Oakland so that those teachers who remain can see their salaries boosted to something closer to what their out-of-town peers make. OUSD's average teacher salaries are lowest among large state districts, though it spends more on teachers than 85 percent of such districts because it employs more per student than all but two.
Consequently, more than 54 percent said they would support significantly greater pruning amid the ranks of Oakland's 33 public schools with fewer than 250 students, including charters.
Analysis of Question 2
For several years now, the Alameda County Sheriff's Office has been dogged by news articles and legislative inquiries regarding an excessive number of deaths at the county's Santa Rita Jail. The collective impact of the adverse publicity stemming from these tragic deaths seems to have affected the forthcoming election to be the county's next sheriff.
Gregory Ahern, who replaced Sheriff Charlie Plummer in 2007, has never before faced an opponent. This time around, he is facing two veteran law enforcement officials, and both of them are leading Ahern in our admittedly unscientific survey.
Only one in eight respondents said they favor the incumbent in the forthcoming election, with another 4 percent supportive of the sheriff but not yet decided.
While the race is still distant, few voters yet know much about Ahern's opponents, and our panel is probably better-informed about the problems at the jail than the typical voter, our survey makes it clear that this year's sheriff's race will be utterly unlike any other in recent decades.
Analysis of Question 3
The San Francisco school board recall was nothing if not a rejection of the politics of wokeness. To varying degrees, the ousted board members sought to prioritize "equity" over "merit" at Lowell High School; destroy a renowned mural for its perceived political incorrectness; portray Asian Americans as "white supremacists;" and "cancel" all manner of renowned citizens including Dianne Feinstein, Thomas Jefferson, Francis Scott Key, and Abraham Lincoln (!!!).
There may not be another major American city that is as "woke" as Oakland, California. And yet, two out of three of our respondents worry that extreme progressive rhetoric — "Defund the Police" being perhaps the best such example — threatens to alienate the moderate voters necessary for liberals to enact their agenda.
Progressives like to brand such critiques as Fox News talking points, but I'd be surprised if we have many such viewers among our panelists. The moderate left's concern about the far left is as real as the moderate GOP's fear of the Trump GOP.
Analysis of Question 4
In the wake of Black Lives Matter and the birth of a nationwide movement to reform police practices, much has been made of U.S. voters' recent rejection of measures to cut police funding and the election of crime-focused candidates such as New York Mayor Eric Adams, a former police officer. Our question regarding 2014's California Proposition 47 demonstrated somewhat similar dynamics.
Almost 60 percent of California voters originally supported the measure, which reduced several separate offenses including shoplifting, grand theft, and receiving stolen property from felonies to misdemeanors when the value of the property did not exceed $950. Eight years later, amid a surge of auto break-ins and coordinated mass burglaries involving multiple thefts below the law's current economic threshold, 43 percent of our respondents believe the measure should be revisited. Forty-eight percent of our respondents do not, but given that 74 percent of Alameda County voters favored Prop 47 back in the day, this is a profound shift.
Analysis of Question 5
Bus Rapid Transit on Telegraph Avenue north of Oakland was killed due to an outpouring of opposition from neighborhood groups and area merchants. But our question about the proposed BRT configuration for San Pablo Avenue suggests that BRT is more popular than might once have been imagined.
A huge percentage of voters say they support such reforms in principle — albeit with the all-important caveat that the devil is in the details. The confusing configuration of Telegraph Avenue in Uptown is not popular with our panelists, and significantly more of our panelists say they travel Telegraph and International Boulevard less now than they did before their reconfiguration. Still, support for such "road diets" was the single greatest point of agreement in this month's poll.