Panelists Strongly Support Asking Employees if They're Vaccinated
Yet respondents support such questions far more than their own HR departments do.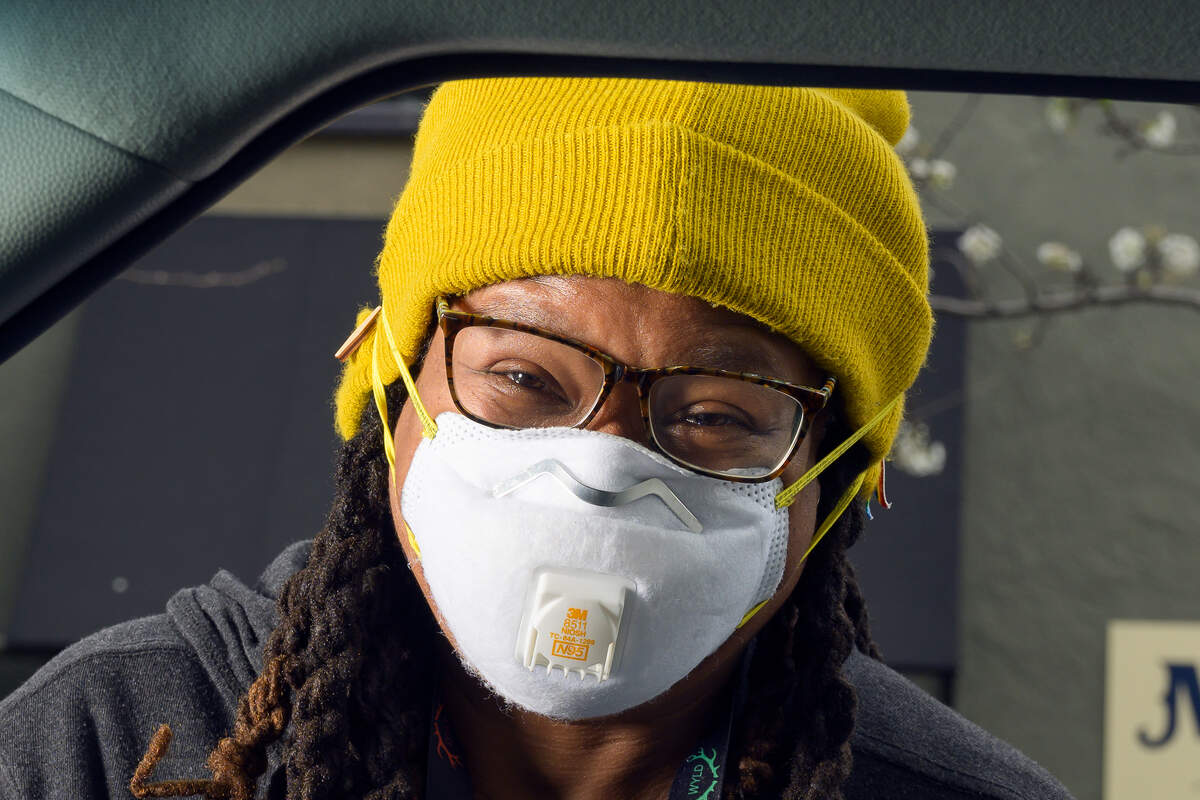 As California prepares to lift many of its pandemic restrictions on June 15, Power Poll members are strikingly supportive of employers requiring their employees to provide proof of vaccination before returning to work.
By a similarly strong preponderance, our panelists also say they are comfortable dining indoors — with more than half reporting that they have already begun doing so. And yet, even as the pandemic winds down, a high percentage nonetheless intend to eat out less and cook at home more.
Panelists also identified other ways in which the pandemic will affect their future behavior. Large numbers intend to keep shopping online, working from home, and avoiding large crowds — even outdoors.
Here are the specific questions and responses to our latest Oakland Power Poll:
Question 1
California lifts many of its pandemic restrictions on June 15. The changes include an end to most capacity and distance requirements; a loosening of restrictions at restaurants and bars; and less-restrictive mask guidelines. The Centers for Disease Control and Prevention say it is safe for fully vaccinated people to be unmasked indoors. Yet Cal/OSHA recently voted to require ongoing use of masks in workplaces where some people aren't vaccinated. Do you support that requirement?
Yes — 87%
No — 13%
Analysis of Question 1
On June 3, the state's Division of Occupational Safety and Health announced that people who have been vaccinated but work alongside someone unvaccinated would have to keep wearing masks after June 15. We published our poll on June 7, with several questions based on that new policy.
Just two days later, Cal/OSHA backtracked, following a backlash against its guidelines from restaurants and other business interests. The agency announced that the state's prior mask requirements would continue to remain in effect for the time being. However, Cal/OSHA intends to revisit mask rules once again — maybe as soon as June 17. On Friday, the agency's staff proposed revised rules that would permit vaccinated employees to go maskless in most cases.
Perhaps Cal/OSHA's quick U-turn was based on the confusion demonstrated by the answers to our second and third poll questions.
Question 2
California's new regulations will essentially require workplaces and some venues to request proof of vaccination. How do you feel about that?
Those questions are necessary for businesses to take appropriate safety measures — 50%
The state should go farther, by creating a vaccine passport for all residents — 33%
I support it at my workplace, but not at places I visit voluntarily — 10%
I am not comfortable seeing the vaccinated and unvaccinated treated differently — 3%
Other people's vaccination status is no one else's business — 3%
Question 3
Does your workplace ask or plan to ask employees whether they have been vaccinated?
Yes — 50%
No — 37%
I don't know — 13%
Analysis of Questions 2 and 3
News coverage of the June 3 Cal/OSHA policy generally failed to point out that the only way such rules could work would be for workplaces to ask all their employees about whether they have been vaccinated. That seems to have led to some confusion about the short-lived guidelines.
The vast majority of Power Poll members signaled approval of those Cal/OSHA mask rules. "I operate a small business where we serve long-term clients with their financial planning and investment management needs," commented Principal Larry Ginsburg of Ginsburg Associates. "All our staff are vaccinated. We will only allow people inside our office who have been fully vaccinated irrespective of the state or federal guidelines."
And yet, despite widespread support for a policy predicated upon asking employees about vaccination, only half of all respondents said their own workplaces were prepared to do so. The culture clash inherent in that contradiction may explain why Cal/OSHA backtracked so quickly.
Some 87 percent of poll participants signaled their approval of the regulation. An even higher percentage, 93 percent, said they support the workplace safety rules necessary to implement such a policy, with 60 percent in favor of asking employees whether they have been vaccinated, and another 33 percent wishing that the state would create a so-called "vaccine passport" for residents.
That form of public proof of vaccination is required by Hawaii, New York, Israel and the European Union, and other locations. However, several U.S. states have prohibited, or are taking steps to prohibit, such requirements.
Question 4
As we prepare to reopen, how do you feel about indoor dining?
I have begun eating out again — 50%
I plan to return to restaurants on or shortly after June 15 — 17%
I never stopped eating out — 13%
I am not yet ready to eat indoors, but hope to be soon — 13%
It'll be a long time before I dine indoors again — 7%
I never dined out much — 0%
Question 5
How will the pandemic change your future behavior? Please select up to six positions you agree with, with the number 1 representing greatest agreement.
I will continue cooking at home and eating out less — Score 3.21
I expect to continue buying more products online — Score 2.9
I hope to keep working from home — Score 2.41
I don't see myself joining crowds for quite some time, even outdoors — Score 2.31
I will wear a mask indoors, regardless of the rules — Score 1.62
I saved money during the pandemic, and want to keep doing so — Score 1.55
I will keep ordering takeout rather than dining in — Score 1.14
I am more anxious than I used to be — Score 0.66
I do not want my children to attend school until they can be vaccinated — Score 0.21
Thanks to remote work, I plan to move farther from my office — Score 0.17
I am not ready to resume dating — Score 0
Question 6
How else has the pandemic changed your habits and attitudes?
Analysis of Questions 4-6
Restaurant owners can take heart in the knowledge that only 7 percent of participants said they don't expect to resume indoor dining any time soon. However, the most popular response to our question about long-term behavioral changes suggests that the vast majority of panelists have nonetheless discovered or rediscovered the joys of eating at home. Enduring changes in how frequently people eat out could prove to be another hurdle for Bay Area restaurants to overcome.
Participants also indicated other ways in which Covid-19's impact will outlive California's pandemic lockdown. Most voters expect to continue buying more products online. Like restaurateurs, local retailers may also return to a marketplace that has been permanently transformed.
Continuing to work at home appeals to the majority of poll voters, portending long-term changes for commercial office culture, real estate, transit and, once again, restaurants. As one participant put it: "I like not having to drive to meetings." Business travel may also rebound slowly. "I used to go to many conferences, and I hope there continues to be a virtual alternative," one panelist wrote. "I have lost weight and am healthier due to not going to so many!"
And while local event promoters are once again booking shows and planning gatherings, a majority of respondents don't plan to join the party soon. However, given that our esteemed panelists are older than average Bay Area residents, the ramifications of this hesitance are unclear.
Very few panelists intend to hold their kids out of school until vaccinated, but children's health was clearly on one panelist's mind: "I am ready to do most activities again, but until my youngest child is vaccinated I don't see myself fully returning to normal activities."
Perhaps the most interesting results involve post-pandemic perturbation. In the poll, a very small percentage of panelists said they are "more anxious" than they used to be. But anxieties surfaced in many of the anonymous comments submitted in response to Question 6.
"I wash my hands more," wrote one panelist. "I am lonelier. I have had fewer breaks and more stress, and I'm tired. My business needs me full time +++ to make up for my staff's need for flexibility and time off. Hiring has been harder."
Replied another: "I have been vaccinated and I typically ask friends if they have been vaccinated before I hug or touch them. It's very uncomfortable being around people that chose not to get vaccinated."
Concerns about people who don't heed scientific guidance were shared by several participants: "I am alarmed at that so many fellow citizens and political leaders reject and deny scientifically-based public safety recommendations." Wrote another: "I act according to what makes sense to the scientists through data research and studies. Those pillars of thought are not always in congruency. Remember when WHO and CDC said Covid was not airborne? I had read science articles from Japan then and Singapore that stated clearly it was airborne — and mandated masks. The US was so behind and hence we are where we are today." And another: "As we are in our 70's, we are very cautious about our health. We don't participate in large gatherings, only small ones with fully vaccinated people. Those who are vaccine hesitant or resistant can gather with themselves."
Finally, one panelist was troubled by the way they see the pandemic exacerbating racial and class tensions: "Disappointed by increase in racism and bias on Asian Americans. Widening economic gap between those with assets and those without. Increasing trend from our elected officials to take from the 'rich' and give to the 'poor.' Landlords vs. tenants. Taxpayers vs. welfare and unemployed."
Photograph by Lance Yamamoto.
Power Poll is not a scientific poll. Rather, we gather together influential people in our community ask them questions. The answers to the survey and the subsequent dialogue are meant to be instructive and helpful to those who seek to advance the city forward. Power Poll is non-partisan.