Oakland's homelessness negatively affects residents
Local leaders share thoughts, solutions on the city's high rate of homelessness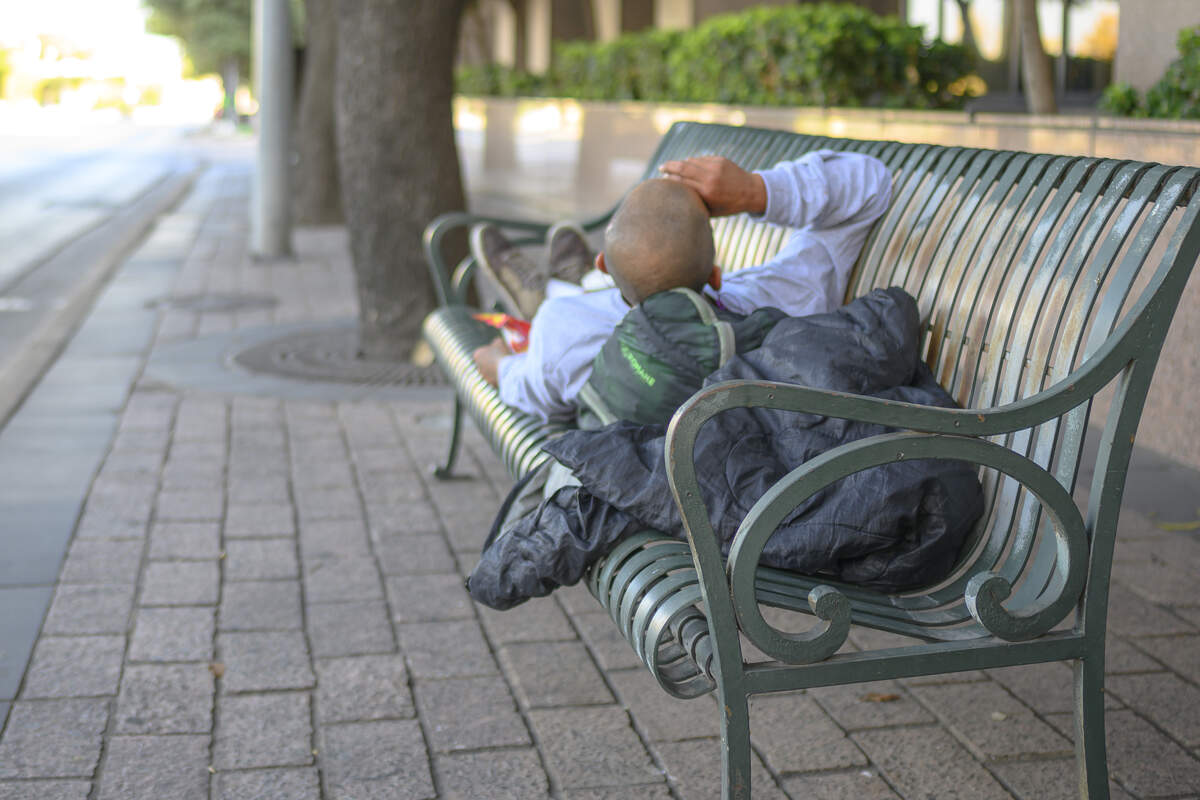 Oakland Power Poll takers answered yes to the question: "Has Oakland's high rate of homelessness affected you in a negative way?" Nearly 78 percent of the 27 poll takers who responded to Oakland's first Power Poll said they have been negatively affected by the city's high population of people experiencing homelessness. The latest Point-in-Time count for Alameda County, conducted on January 30, 2019, shows that there are about 4,000 people experiencing homelessness in the county.
Respondents ranked their list of concerns associated with homelessness in numerical order. 31 percent of respondents found safety to be the number one concern. About 27 percent of respondents saw health concerns as the greatest problem. It is likely that health concerns are high on the list partly because of recent concerns about the coronavirus.
Trash came in third with 19 percent of the votes. Violence was ranked fourth, with about 14 percent of the votes. Public substance abuse came in fifth, with a little over 8 percent of the votes. Panhandling came in sixth, about 4.5 percent of the votes. No respondents saw noise or parking as their number one concern.
Respondents also ranked a short list of ways to help people experiencing homelessness. More federal and state funding for Oakland was the favorite, with 23 percent of the votes for first place. City and county-sanctioned encampments and safe parking lots and streets tied for second place, with about 20 percent of the votes each. Enterprise-funded supportive housing came in fourth place, with about 18.5 percent of the votes. More shelter beds came in fifth place, with about 16 percent of the votes. More state-provided trailers came in sixth place, with about 7.7 percent of the votes.
Liza Trombi, editor-in-chief of Locus magazine, commented, "We have to address the number of people who can't afford housing with a proactive program of subsidized housing and look at what is happening with the property taxes for single family homes."
Julyane Virgil, CEO of Girls, Inc. of Alameda County, said, "I am surprised there was no mention of aggressively pursuing landlords who are actively raising rents illegally or otherwise pushing tenants out."
Ray Carlisle, Sr., president and co-founder of NID Housing Counseling Agency, said, "Build more supportive services, transitional and long-term affordable houses, units with strict regulatory requirements for safe, clean, and productive living environments. This is to foster an inclusive and responsible culture in mixed income communities, where class and income are secondary to being good neighbors supporting pride of place."
Ben Daniel, pastor and head of Montclair Presbyterian Church, wrote this: "There must be a short game, city-sanctioned encampments and temporary trailers like mini-houses, and a long game, the building of permanent and affordable subsidized housing."
Recent election results show that Oakland's Power Poll takers agree with local voters. On March 3, 2020, Oakland voters approved the Measure Q Parcel Tax by 66.76 percent. A two-thirds (66.67 percent) supermajority vote was required for the measure to be approved. The yes vote authorizes the city to levy a parcel tax of 20 years, with revenue to be dedicated to parks and recreation, homeless services, and water projects.
The city is already seeing success with some of its actions to provide temporary housing. The City of Oakland opened a third safe RV parking site on February 3, 2020, next to the Home Depot in the Fruitvale neighborhood. On January 28, 2020, the city added 19 cabins and 38 beds to a Community Cabin site on Oak Street at 6th Street adjacent to I-880 on CalTrans property. This brings the number of Community Cabin beds in the city to 232.
Oakland has also passed rent control ordinances that go beyond state law. These include prohibitions against raising rent more than once a year and by more than 10 percent.
Private partners are contributing to solutions. Kaiser Permanente purchased the Kensington Garden Apartments complex on 26th Avenue near its Oakland headquarters. The health care provider intends to provide housing to over 500 formerly homeless people in this building. Local nonprofits from Oakland Elizabeth House to East Oakland Community Project offer emergency housing and supportive services.
The question is whether all of this action is enough. Both voters and Power Poll takers indicate more needs to be done immediately. In the long run, one of the answers to concerns regarding homelessness will be building more housing for those who cannot afford Oakland's rapidly rising rents. This solution will require the encouragement of more affordable housing units and potentially additional rent control.
A total of 307 members of the Oakland Power Poll were queried by email about these issues regarding homelessness. 27 replied, for a percentage response rate of 8.79 percent. The Power Poll is not a scientific poll. It is, instead, a fascinating insight into what the people who play important roles in the City of Oakland think and believe. To view the list of Oakland Power Poll members, click here.