Oakland Unsure if Police Have Right Strategy
Most residents have yet to get vaccinated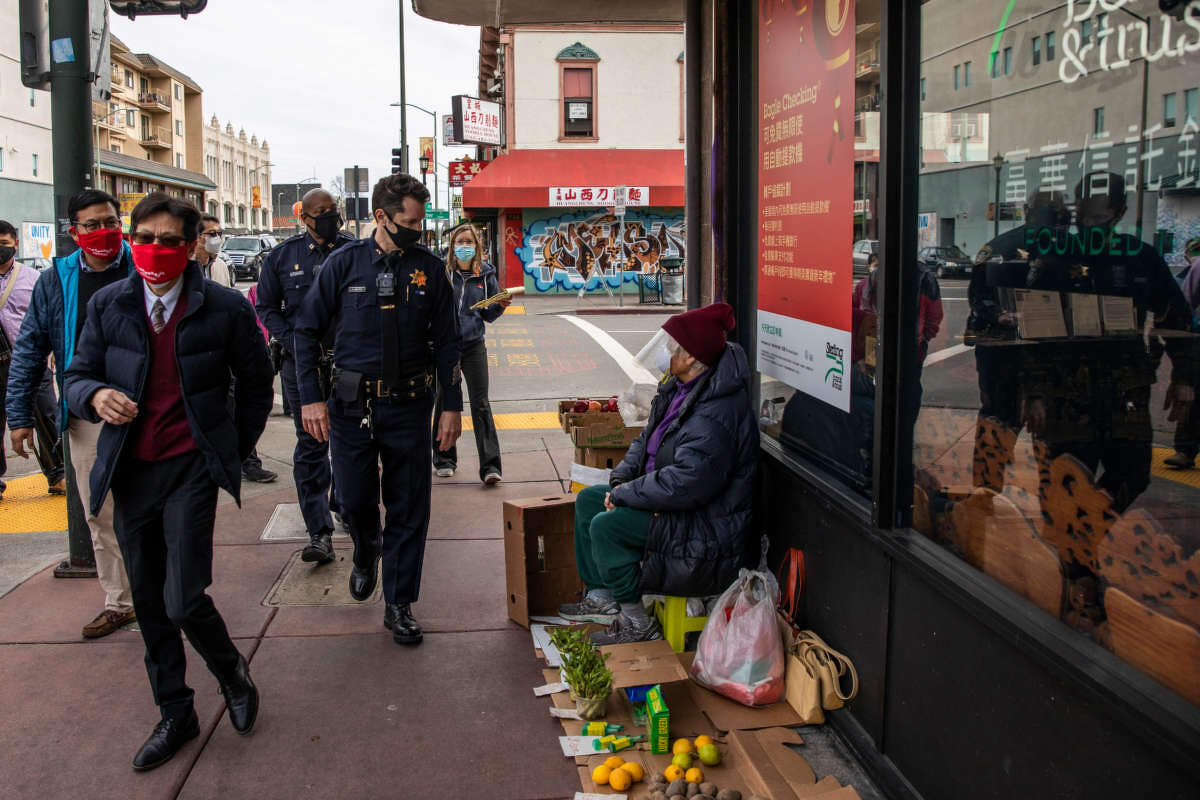 Despite a surge in homicides across the city and attacks on the elderly in Chinatown, Oakland leaders are split on whether Police Department brass have the right approach, according to a new Oakland Power Poll.
Meanwhile, residents are split on hazard pay for grocery workers – and most have yet to receive a Covid-19 vaccination.
The Oakland Power Poll, part of a nationwide survey that asks leaders in several communities to give their opinions on important local issues, contacted 135 residents Feb. 22-25, with an 11 percent response rate.
While 40 percent said the Police Department's decision to deploy community liaison officers to Fruitvale and Chinatown was sufficient, 33 percent said the response was lacking, while 27 had no opinion.
Some residents think the city is not doing its job.
"The City of Oakland continues to avoid managing its responsibility of delivering services to citizens paying enormous taxes for them," said Larry Ginsburg, president of Ginsburg Financial Advisors. "In spite of the extra taxes we have approved for more police services and others, our city leaders have not fostered a culture of service by those employed to serve our community.
The breakdown was evenly split for the Police Department's contracting with retailers to provide officers on overtime to guard stores.
The officers make a whopping $91.43 per hour – and the city tacks on a 15.5 percent service fee – making the service a costly enterprise for businesses but lucrative for Oakland.
Clearly, the retailers like the arrangement, given that a uniformed OPD officer (with a cruiser out front) is a far greater deterrent than a security guard.
City officials are split.
Councilman Noel Gallo thinks it's a win-win with respect to officers at Home Depot.
"By having two police officers there in their vehicles, one is patrolling around and one is stationary right at the exit door, it made a big difference," Gallo told the East Bay Times. "They said it made a dramatic change in their sales, people are coming, and the employees feel safe."
However, Councilman Dan Kalb had concerns, wondering if armed officers could potentially escalate petty crimes into major incidents.
Oakland's leaders are also split on the City Council's decision to mandate $5 hourly hazard pay for grocery store workers, 47 percent opposed and 40 percent supporting the move. Another 13 percent had no opinion.
For the past 11 months, all aspects of public and private lives have been centered on Covid-19, and it appears the nation might be emerging from the shadow it has cast.
Of those surveyed, 33 percent had received one or both shots. With the Johnson & Johnson one-injection vaccine poised for approval, Oakland vaccinations will likely grow substantially in the next few weeks.
Allen Matthews is an Oakland native and veteran Bay Area journalist. Email: oakland@powerpoll.com
---
Methodology: The survey, which is not a scientific sampling but instead a window into the thinking of Oakland community leaders, reached 135 people with a response rate of 11.11 percent. To view the list of Oakland Power Poll members, click here.
About Power Poll: Power Poll asks questions of the most powerful, influential people in U.S. cities. It is not a scientific survey. But because the people responding to the surveys comprise the leadership structure of their cities, the results afford a fascinating glimpse into the thoughts, opinions, and beliefs of those in a position to make change. Power Poll is distinctly nonpartisan.