Oakland Likes Policing Pilot Program
Move transfers some calls to the Fire Department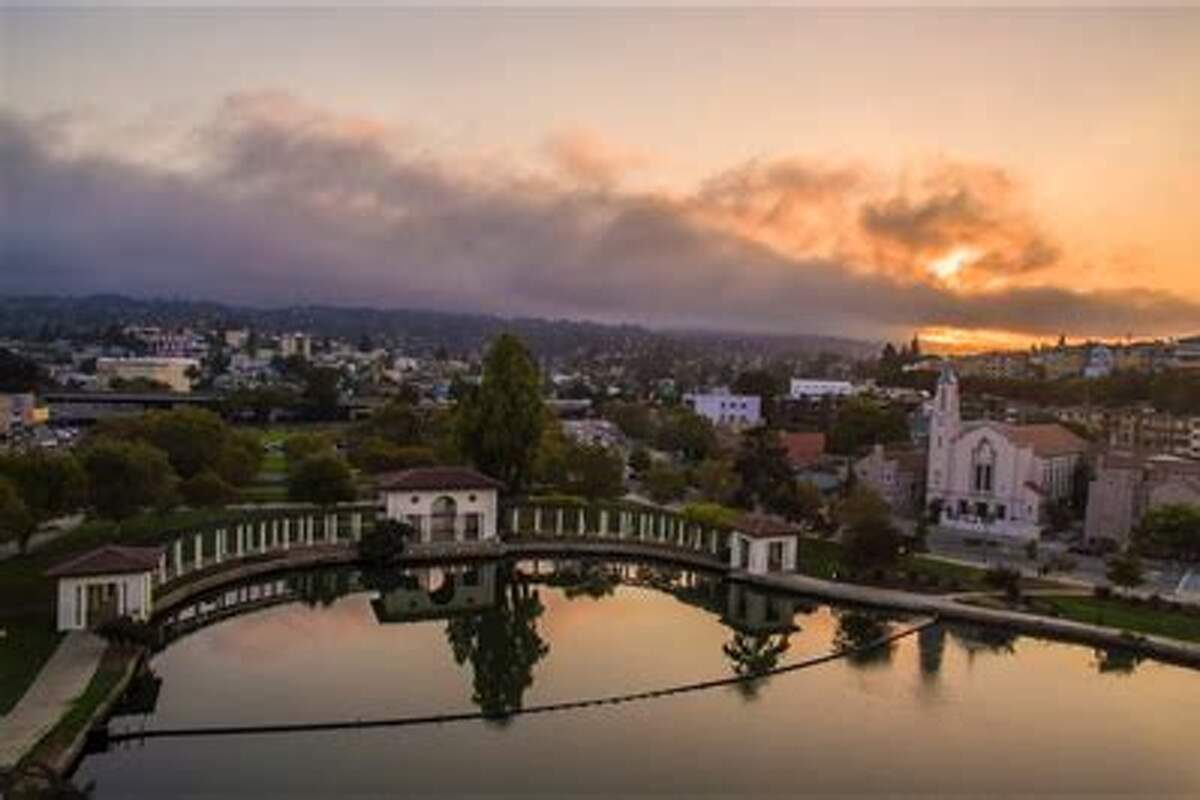 Civic leaders strongly support a pilot program that transfers responsibility for some mental health and other non-threatening calls from the Police Department to the Fire Department, according to a new Oakland Power Poll.
Meanwhile, residents narrowly favor a plan to study reducing single-family home zoning.
The Oakland Power Poll, part of a nationwide survey that asks leaders in several communities to give their opinions on important local issues, contacted 125 residents March 22-25, with a 17 percent response rate.
Some 91 percent gave a thumbs-up to the police "reimaging" plan, although some did express concern that the move could lead to an increase in quality-of-life crimes. No respondents opposed the one-year pilot program, which will start in East Oakland and expand to West Oakland.
The Mobile Assistance Community Responders of Oakland unit will fall under the Fire Department's purview, but it will not involve current personnel. Among the possibilities is contracting with Alameda County to hire mental health workers. The program comes in the wake of the George Floyd killing and other high-profile deaths at the hands of police.
"We are developing a model that's unique to Oakland, provides a public health response to mental health crises, and centers a community, civilian response to these crises," said City Council President Nikki Fortunato Bas.
These could include offenses such as public intoxication and disputes at homeless encampments, with the hope that the program will open up more police time to respond to violent crimes.
The move to study eliminating single-family home zoning in some neighborhoods received the approval of 52 percent of respondents. Another 38 percent want to wait for the city's report on the matter before taking sides, while 10 percent rejected the notion outright.
While there is no timeline for the study, the legislation is part of a growing movement to examine how increased density in residential neighbors could add housing stock and diversity.
"Vibrant neighborhoods benefit from diversity," said former Oakland Unified School District Board President Jody London. "This is straight out of Jane Jacobs, the planning activist who saved the West Village in New York from becoming a freeway. And if you look at the more desirable neighborhoods in Oakland – Rockridge, PIedmont Avenue, Grand Lake, China Hill – they have diverse types of housing, which means diverse ages of residents, as well as incomes. "There can and should be more racial and socioeconomic diversity, and that should be a goal of a new housing policy."
Oakland residents were split about how they would spend their federal stimulus checks, with most – 45 percent – saying they didn't know. Some 25 percent said they would save or invest the money, 15 percent said they would pay bills and 15 percent saying they would donate the funds to pandemic relief or other charities.
Those numbers differed markedly from the April 2020 Oakland Power Poll, which asked how residents would spend their first stimulus payment. Last spring, 30 percent said they didn't know, 33 percent said they would pay bills, 16 percent said they would save or invest and 20 percent said they would donate the payment.
A growing number of residents are receiving their Covid-19 vaccinations, with 57 percent of respondents getting both shots and 24 percent having their first jab.
In last month's Power Poll, only 33 percent of respondents had received one or both injections.
________________________________
Allen Matthews is an Oakland native and veteran Bay Area journalist. Email: oakland@powerpoll.com
____________________________________________________________________
Methodology: The survey, which is not a scientific sampling but instead a window into the thinking of Oakland community leaders, reached 125 people with a response rate of 16.8 percent. To view the list of Oakland Power Poll members, click here.
About Power Poll: Power Poll asks questions of the most powerful, influential people in U.S. cities. It is not a scientific survey. But because the people responding to the surveys comprise the leadership structure of their cities, the results afford a fascinating glimpse into the thoughts, opinions, and beliefs of those in a position to make change. Power Poll is distinctly nonpartisan.