OAKLAND EXPECTS A FAR DIFFERENT 'NORMAL'
Civic leaders predict few crowds on transit and in businesses when coronavirus restrictions end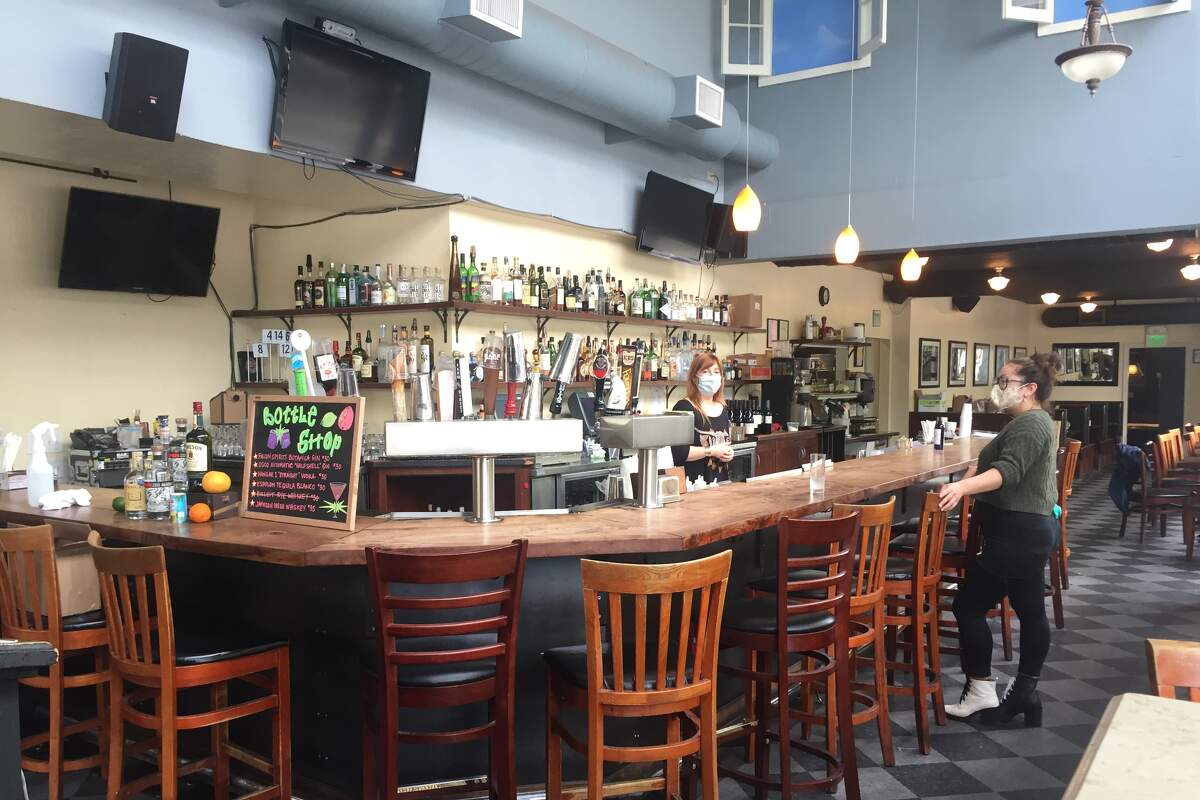 The California that begins to emerge from the coronavirus cloud will hardly resemble how the Golden State looked at the beginning of 2020, according to the results of a survey of Oakland leaders.
Residents stressed how the "new normal" will be permanent, shaking the underpinnings of the economy, work and how we go about our daily lives, much like 9/11 transformed how we fly and gain entry into government buildings.
The Oakland Power Poll, part of a nationwide survey that asks leaders in several communities to give their opinions on important local issues, surveyed nearly 300 residents May 4-7, with a 10.45 percent response. Among the findings:
A stunning 86.7 percent said they had no plans or were unsure when they would return to public transportation.
More than half of those responding said they didn't know when they would resume regular social interaction such as going to a restaurant, a film or a live event.
Nearly three-quarters said they expect to split time between their offices and home, rather than a complete return to a job site.
Almost everyone believes that social distancing and the wearing of masks will continue.
"We are not anywhere near a return to normal," said Oakland City Councilmember Dan Kalb. "And even when the shelter-in-place order is substantially lifted, high-risk people likely will need to maintain the restrictions for much longer."
Kalb's concerns reflect the grim reality of easing restrictions. As a practical matter, the floodgates may open, but what will likely emerge initially is a trickle of public life.
While Oakland and the Bay Area have not experienced the protests that have roiled some cities, the dynamics of life will hardly return to "normal."
The simple act of hopping on BART at MacArthur for dinner Downtown and a classic movie at the Paramount will become a balancing act of risk assessment, research and timing.
Oakland isn't exactly feeling the love for packed BART cars and AC Transit buses, with just 13 percent saying they'll return to public transportation immediately or within two weeks of when restrictions change. If that holds, the financially stressed transit agencies will sink further into the hole.
A slightly higher number – 27 percent – are more comfortable returning to restaurants and attending events. But that still leaves 73 percent shying away from immediately venturing out for dining or entertainment.
Tanya Holland, owner of Downtown's iconic Brown Sugar Kitchen, said she doesn't expect people will run to restaurants once dining in is allowed.
Holland said spacing out customers won't be a problem because Brown Sugar Kitchen has a large footprint.
However, she is worried about the overall effects on Downtown, with small-business owners squeezed by high rents. "I don't think the general public realizes what small businesses contribute to the fabric of our community."
Kalb underscored the damage to small businesses and employees, noting that it could be "devastating."
Similarly, a return to the office will have some twists, with only 17 percent expecting to return to job sites on a full-time basis. On the other hand, 10 percent anticipate exclusive remote work, while 73 percent predict a hybrid.
Businesses – especially those that can't transform part of their operations to a quarantine footing – are plotting strategy.
At the Grubb Co., an Oakland real estate firm with 100 employees in four offices, President DJ Grubb said his staff will begin returning next week, with COVID-19 protocols that include social distancing and masks. Real estate features both traditional office settings plus significant client interaction, so it will involve adjustment, he said. "The culture of real estate is the senses – sight and smell," he said.
The company plans to resume showing occupied homes, with the caveat that the home has to be completely wiped down after each visit. "The burden is difficult on homeowners, but we have to live with it," he said.
It doesn't take a crystal ball to realize the new normal will be unlike anything before spring 2020. The only certainty seems to be the sense that the coronavirus ripples will extend to all aspects of life.
Just 10 percent of those responding to the poll expected a quick return to normal, while 90 percent forecast that precautions such as a social distancing and masks will be the rule of the day.
"Changing to the new normal is not normal for everyone," said Oakland Unified School District Trustee Jumoke Hinton Hodge, explaining that she's concerned about reopening schools.
Whatever the changes, don't expect the old normal anytime soon, said Dan Cohen, owner of Full Court Press Communications. "We need to expect things to be very different for one to two years to come. Hubris and overconfidence are the enemy."
The psychological hangover will be tremendous, Grubb said. However, there is a silver lining:
"It's going to change our culture," he said, predicting that the pandemic will, ironically, upend some of the isolating effects of technology. "It's turning us into human beings again. We'll have to rely on each other."
Allen Matthews is an Oakland native and veteran Bay Area journalist. Email: oakland@powerpoll.com
---
Methodology: The survey reached 287 community leaders, with a response rate of 10.45 percent. To view the list of Oakland Power Poll members, click here.