MOST OAKLANDERS PLAN TO VOTE BY MAIL
Harris gets nod as winner of the VP debate; respondents think moderators should do more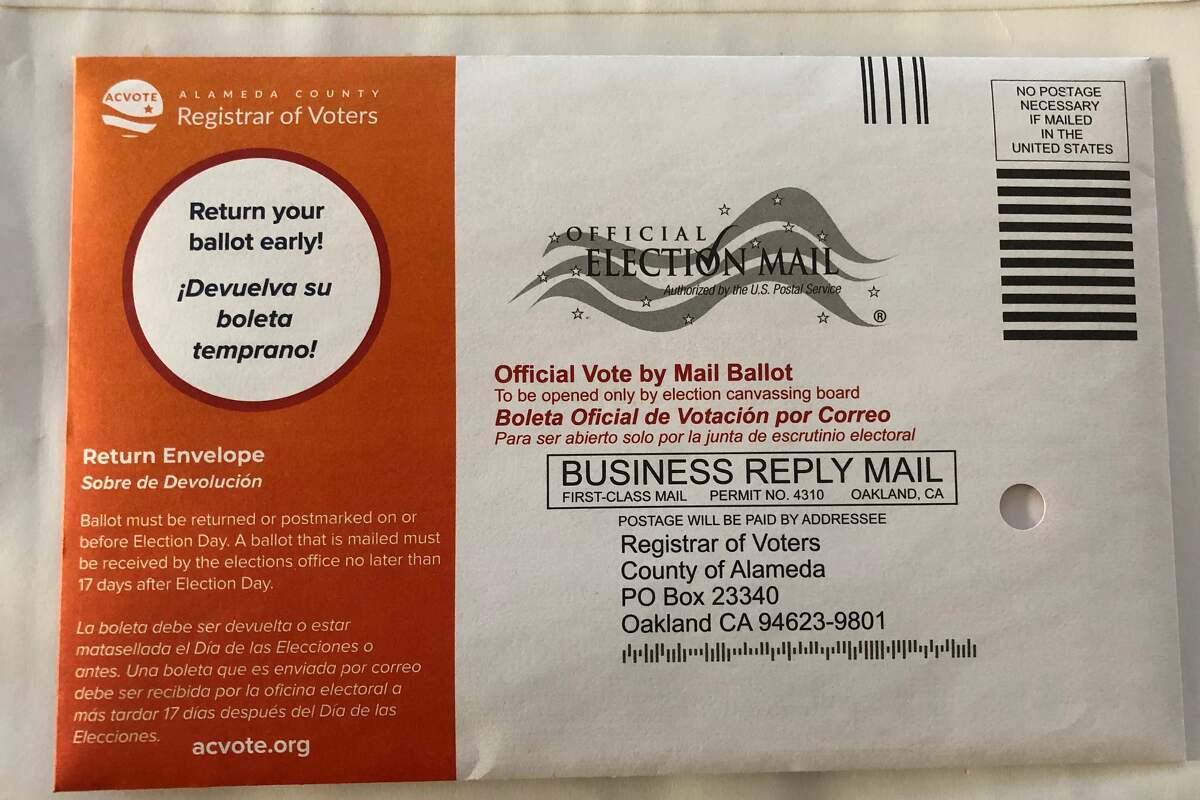 Given COVID-19 concerns, it's no surprise that voters tend to like voting by mail more than waiting in line at a polling place. But that change is leading by a landslide, according to the results of a new Oakland Power Poll.
An overwhelming 83 percent plan to use mail ballots, with only 11 percent expecting to vote in person. Another 6 percent were not sure.
The Oakland Power Poll, part of a nationwide survey that asks leaders in several communities to give their opinions on important local issues, contacted 272 residents Oct. 8-11, with a 6.67 percent response.
After watching the vice presidential debate on Oct. 7, respondents overwhelmingly declared Kamala Harris the winner, with the Oakland native getting the nod from 83 percent while Mike Pence garnered the support of 6 percent. Another 11 percent declined to rate the contest.
Some 61 percent of respondents faulted moderator Susan Page of USA Today for allowing the candidates to avoid answering questions. Another 28 percent thought moderators should not be forceful, while 11 percent had no opinion.
"Moderators should press for real answers to their own questions when they're completely ignored," said Blase Bova, executive director of the Society of St. Vincent de Paul of Alameda County.
Bova also called for a mute button to help quiet candidates who run over time limits.
Jim Hopkins, the pastor of Lakeshore Avenue Baptist Church, noted that the court-packing question came from the vice president, not the moderator. "Harris not answering it is quite different than Pence dodging the transfer of power question," he said.
This fall has become a whiplash-inducing political season, and Power Poll respondents foretold the fate of now-canceled Oct. 15 presidential debate. Shortly before the Commission on Presidential Debates announced that Joe Biden and Donald Trump would have to attend remotely, some 61 percent said a Zoom-like matchup was the way to go. Even more presciently, another 33 percent said the debate should be called off while only 5 percent thought it should go ahead as planned.
Later in the week, the commission pulled the plug on the meeting after the Trump campaign refused to go along with the virtual session.
Although both Biden and Harris have declined to say whether they would seek to expand the number of justices on the Supreme Court if the Senate confirms Amy Coney Barrett, the idea is not that popular in Oakland, with just 50 percent liking the concept. Some 34 had no opinion, while 17 percent said no.
"I don't think it's a good idea, but I'm not worried about it," said one Oakland resident. "Cooler heads will prevail come January."
Allen Matthews is an Oakland native and veteran Bay Area journalist. Email: oakland@powerpoll.com
---
Methodology: The survey, which is not a scientific sampling but instead a window into the thinking of Oakland community leaders, reached 270 people with a response rate of 6.67 percent. To view the list of Oakland Power Poll members, click here.