Loren Taylor in a Landslide, Survey Suggests
Meanwhile, latest Oakland Power Poll also finds support for water conservation but wariness of dams or Delta tunnel.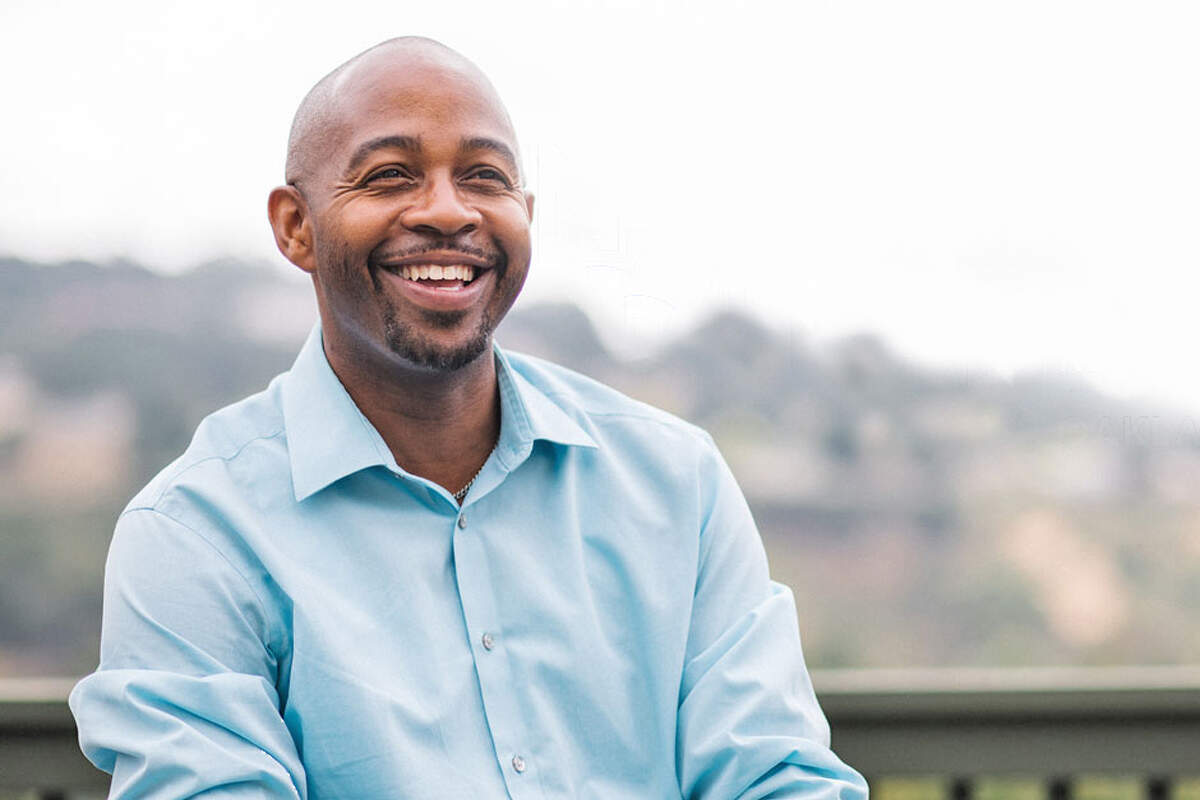 District 6 councilmember Loren Taylor is supported by almost half of Oakland Power Poll voters in his bid to become the city's next mayor, with his colleagues Sheng Thao and Treva Reid and former councilmember Ignacio De La Fuente all trailing by large margins.
Meanwhile, 60 percent of our respondents believe the City Clerk's office should provide another opportunity to qualify for the ballot to several would-be candidates who were shut out due to erroneous guidance about the filing deadline.
Support for a November ballot measure designed to provide more funding for the Oakland Zoo is polling exactly 50-50, with 7 percent of respondents undecided.
A novel campaign-finance reform measure designed to award each registered voter with four $25 vouchers to bestow on political campaigns of their choosing is trailing badly.
Finally, more than 60 percent of respondents believe that conservation alone could solve the state's water crisis, if only state officials would make it mandatory.
Here are the specific questions and responses to our poll:
Question 1
The official list of mayoral candidates has been finalized. If the election were held today, for whom would you vote?
Loren Taylor, first-term District 6 councilmember and former biomedical engineering consultant — 48%
Sheng Thao, first-term District 4 councilmember and former council chief of staff — 21%
Ignacio De La Fuente, lobbyist and former five-term councilmember — 14%
Treva Reid, first-term District 7 councilmember and former state assembly aide — 10%
Gregory Hodge, attorney and former two-term school board member — 3%
Peter Liu, retiree and former member of the Army — 3%
Tyron Jordan, paralegal, library commissioner and former member of the Army — 0
John Reimann, retired carpenter and former union official — 0
Seneca Scott, event company founder and former SEIU official — 0
Question 2
The official list of mayoral candidates omits at least two people who had intended to seek the post but were given the wrong filing deadline by the city clerk's office. Reporting by The Oaklandside confirmed that the clerk's office provided candidates with the wrong guidance. Should those candidate be given another opportunity to qualify for the ballot?
Yes — 60%
No — 20%
No opinion/don't care — 20%
Question 3
November's ballot will include a proposed tax of $68 per parcel designed to raise about $12 million a year for the Oakland Zoo over two decades. Will you support this measure?
Yes — 47%
No — 47%
No opinion/don't care — 7%
Question 4
The ballot also will feature a measure designed to give every registered voter in Oakland four $25 vouchers to donate to candidates of their choosing. The idea is that this will democratize campaign giving beyond the affluent people and companies that typically dominate it. Will you support this measure?
No — 63%
Yes — 30%
No opinion/don't care — 7%
Question 5
With California locked in its driest period in 1,200 years, Gov. Newsom has reinstated plans to build a Delta bypass tunnel and is calling for a monumental program to construct reservoirs, desalination plants and recycled water projects. Rank the statements you agree with, with 1 being your highest priority:
Conservation alone COULD solve this crisis if it was mandatory — Score 3.1923
Desalination and conservation are fine, but no new rivers or streams should be dammed — Score 2.6923
Conservation alone cannot solve this crisis — Score 2.8846
Environmental regulations governing new water projects should be relaxed — Score 2.1923
As long as places like San Diego keep using more water, there should be no Delta tunnel — Score 2.0769
Perhaps people shouldn't live or farm in certain locations — Score 1.8462
Analysis of Question 1
Last October, Taylor handily bested all comers in our preliminary inquiry into the Oakland mayor's race. But the strength of his showing in our latest poll still surprises nonetheless.
If our admittedly unscientific poll results were the actual election, Taylor would be just two percentage point from winning the race outright, without having to resort to the vote reallocation at the heart of Oakland's ranked-choice voting system. And in a ranked-choice election, Taylor would be expected to pick up a significant portion of the votes initially cast for De La Fuente or Reid.
Unless the dynamics of the race charge — which becomes ever less likely as the calendar moves into September — it could be a rout.
However, as our next question indicates, the race did change somewhat in just the last week.
Analysis of Question 2
After we posed our poll question about the erroneously disqualified candidates — there were evidently three in all — the county clerk relented and allowed Allyssa Victory Villanueva to join the contest. However, Victory was only one of the three candidates who actually submitted her paperwork in time to meet the actual deadline, so there still seems little likelihood that Monesha Carter or Derrick Soo will also be allowed to join the race.
Several of the other candidates for mayor agree with our panelists that Carter and Soo also should be allowed to run. Sadly, state law appears to disagree.
Analysis of Question 3
The pandemic was crippling to the Oakland Zoo, which suffered income losses typical of other attendance-dependent businesses, but couldn't exactly lay off its staff and let its animals go without food or care.
Zoo leaders have described this tax measure as essential to restoring some degree of equilibrium to the facility's finances. This election could be a squeaker.
Analysis of Question 4
Only three out of ten panelists warmed to the idea of using taxpayer funds to gift voting-age citizens with $100 in vouchers to be used in local elections. This may be an idea whose time has not yet come.
Analysis of Question 5
All the wondrous contradictions of California water policy are on full display in the answers to our question about Gov. Newsom's newly proposed state water plan. Although 50 percent of respondents agreed with his assertion that conservation alone cannot solve the state's plight, 63 percent said conservation COULD solve our problems if only the government would make it mandatory.
In other words, most panelists fault the state for not being tough enough with water-wasting Californians.
That's one of our poll's many echoes of the long-standing divide over water issues between the Bay Area and Central and Southern California. Fifty percent of respondents oppose the governor's proposed Delta water tunnel as long as places such as San Diego fail to conserve water. Fifty percent also believe that certain parts of the state should not be farmed or lived in. And 57 percent oppose the damming of new rivers or streams, (though many of the projects under consideration are so-called off-stream storage facilities, which capture water elsewhere and store it in a way designed to minimize impact on fisheries).
Of course, it's easy to propose new construction. As the dean of California water policy, Jeffrey Mount, recently told the Mercury News, three consecutive governors have all proposed to speed up the construction of water projects, yet little has changed.
Newsom also has directed the state to work up the type of mandatory conservation plan that our panelists clearly prefer — but only if the winter of 2023 turns out to be a dry one.
Such is the nature of California water policy.
Oakland Power Poll is not a scientific poll. Rather, we ask questions of influential people with a wide range of viewpoints to help advance informed dialogue about the city. Power Poll is studiously non-partisan.
Photo courtesy LorenForOakland.com