BRING ON THE VACCINE, OAKLAND SAYS
Questions about natural gas ban, OUSD plan, but gift-giving is on the agenda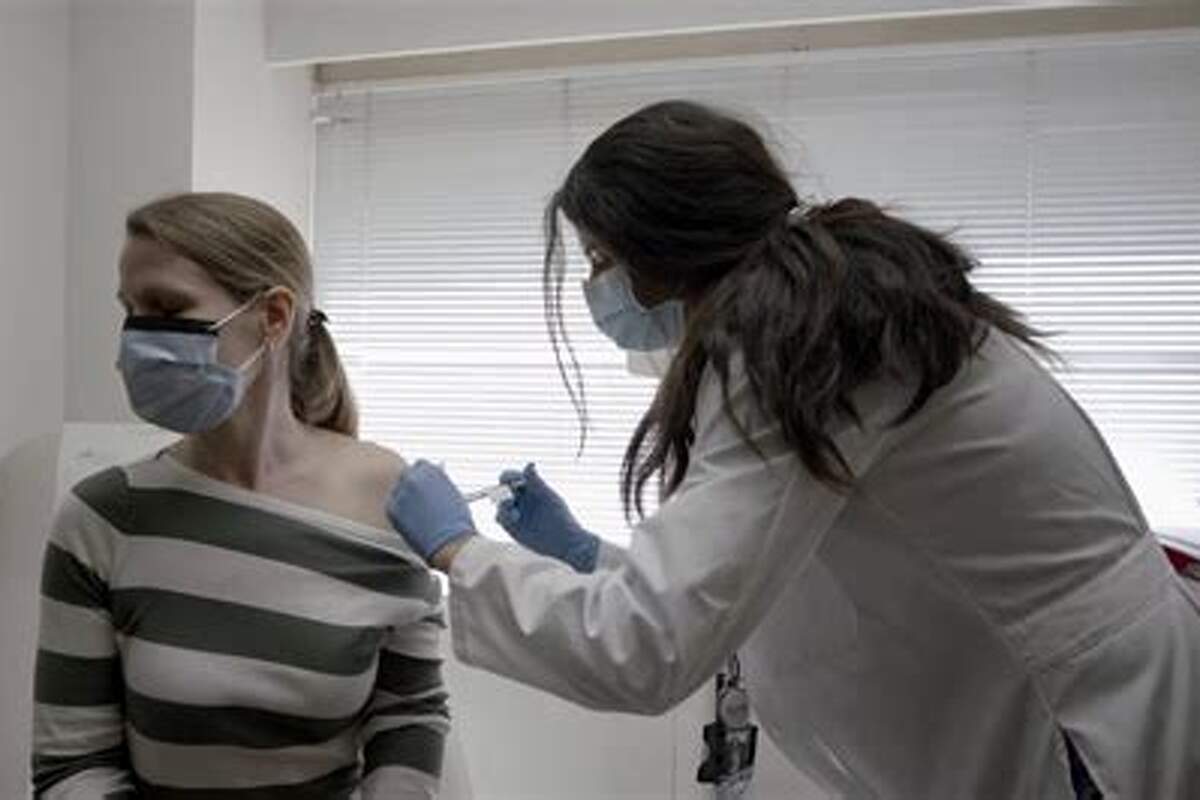 As this chaotic and tragic year lurches to an end with the promise of COVID-19 vaccines, Oakland leaders are overwhelmingly eager to be among the first to get a shot in the arm.
Meanwhile, the City Council's plan to ban new natural gas connections is gaining support about as slowly it takes to boil a pot of water on an electric stove, while survey members have mixed feelings about the Oakland Unified School District's plan to reopen classrooms.
The Oakland Power Poll, part of a nationwide survey that asks leaders in several communities to give their opinions on important local issues, contacted 177 residents Dec. 7-10, with a 15.82 percent response.
A thundering 86 percent said they'd be vaccinated as soon as a vaccine becomes available. Of that group, slightly more than half said that, while they had some concerns, it would not impede a decision to roll up their sleeves. Another 7 percent said they would wait a while, and an equal number said they would wait indefinitely.
With any luck, a vaccine may be available within days. On Thursday afternoon, the F.D.A.'s vaccine advisory panel voted 17 to 4, with one abstention, in favor of emergency authorization for people 16 and older to receive Pfizer's vaccine. The F.D.A. almost always follows the advice of its advisory panels and could give the OK this weekend. Who will get the vaccine first is still in flux, but it is a hopeful antidote to the bad news surrounding the nationwide surge.
Indeed, that could well be the next debate.
"Homeless people should be prioritized for the vaccine," said Patricia Wall, executive director of the Alameda County Homeless Action Center.
Perhaps because so much attention has been focused on COVID and the election, natural gas bans for new construction have been quietly getting approved in California cities. Oakland became the latest on Dec. 2, with the City Council unanimously voting to prohibit newly constructed buildings — both residential and commercial — from connecting to natural gas or propane.
The measure is up for final approval at the City Council meeting Dec. 15.
Introduced by council members Dan Kalb and Nikki Fortunato Bas and Mayor Libby Schaaf, the proposal does not apply to existing buildings or remodels. Kalb stressed that the measure is essential for Oakland to meet its climate goals.
Oakland Power Poll members seem to be looking for another idea, with 46 percent opposing the idea — 25 percent prefered cooking with gas and 21 percent are concerned about power outages. Some 32 percent favored the ban, with 21 percent had no opinion.
"Eliminating natural gas installations in homes is ridiculous," said Larry Ginsburg, president of Ginsburg Financial Advisors in Oakland. "With the plethora of PG&E (public safety power shutoffs) happening with more regularity and their mismanagement of how they do this because the areas in each sector are way too large, I am installing a natural gas backup generator at my home in the Oakland Hills that has all our utilities undergrounded in my neighborhood."
The legislative trend began in Berkeley in 2019 and is the subject of an ongoing lawsuit, with restaurant groups taking the lead.
Despite widespread national concerns about getting kids back into classrooms, Oakland Power Poll respondents were decidedly mixed about the Oakland Unified School District's still-evolving plan to reopen schools by Jan. 25. The largest group — 32 percent — had no opinion, followed by yes at 29 percent, those unsure at 25 percent and those opposed at 14 percent.
OUSD leaders are determined to move forward, fearing that more delays mean that at-risk children will leave the system.
"Students are dropping out of school, so getting schools reopened is critical," said School Board Member Shanthi Gonzales.
The OUSD plan depends upon a number of factors and feared variables like the winter surge. While schools are a huge priority for parents, particularly non-remote working parents, the array of issues surrounding teachers, administrators and support staff has allowed the can to get kicked down the road.
"I think the information out on the safety of schools is faulty," said Fran Gallati, president of the YMCA of the East Bay. "It was difficult to answer the question about going back to school because it is all dependent on so many factors — the current rate of transmission; the hospital bed capacity, etc. What is clear — folks are not following the guidelines, as evidenced by the Thanksgiving Day travel."
On a happier note, the answers we received to the question about cutting back on holiday presents should bring good cheer:
Zero, zilch, no one, said they would skip gifts because they couldn't afford presents.
About 29 percent said they planned on giving to charity instead, while 57 percent their giving spirit has not changed.
"People have to have something to look forward to," one respondent said.
Allen Matthews is an Oakland native and veteran Bay Area journalist. Email: oakland@powerpoll.com
---
Methodology: The survey, which is not a scientific sampling but instead a window into the thinking of Oakland community leaders, reached 177 people with a response rate of 15.82 percent. To view the list of Oakland Power Poll members, click here.
About Power Poll: Power Poll asks questions of the most powerful, influential people in U.S. cities. It is not a scientific survey. But because the people responding to the surveys comprise the leadership structure of their cities, the results afford a fascinating glimpse into the thoughts, opinions, and beliefs of those in a position to make change. Power Poll is distinctly nonpartisan.