Election post-mortem
Red meat for a red state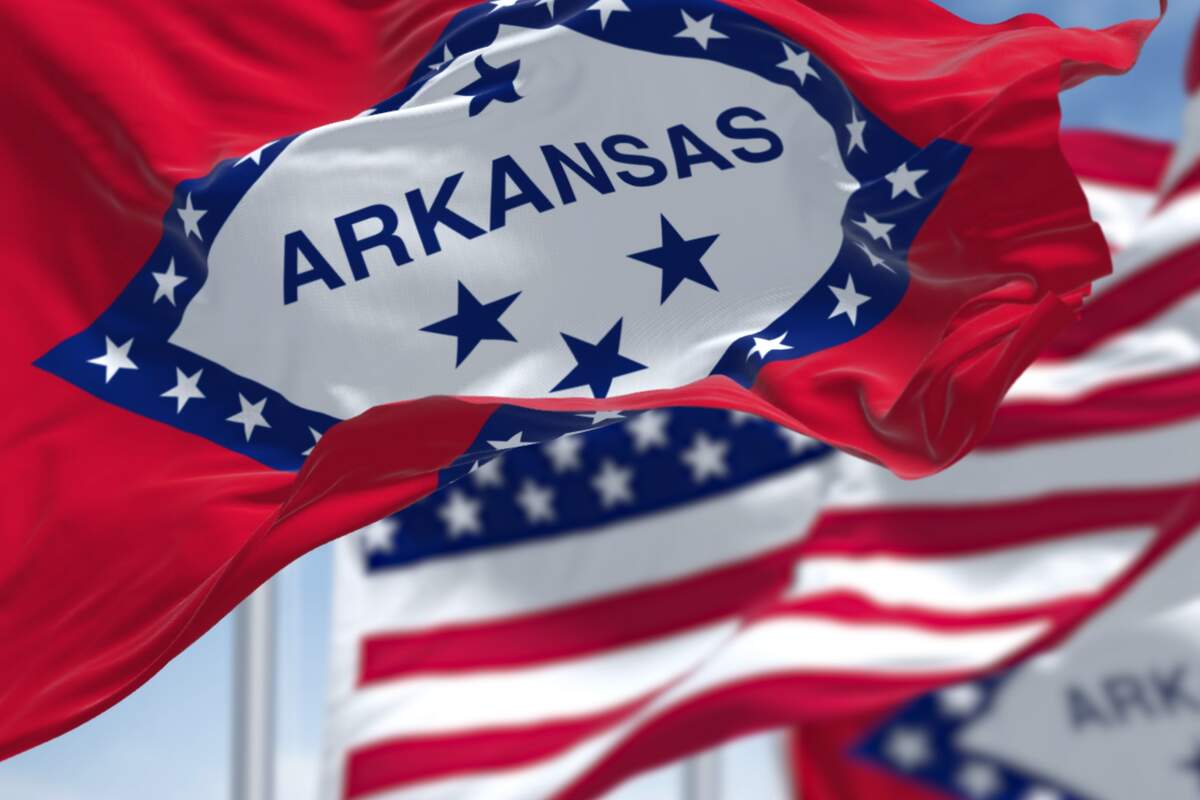 Power Poll Little Rock members mostly agree that the main problems for Arkansas Democrats lie in partisan identification, ideology and substantive disagreements on policy among voters — not candidate quality or a lack of resources.
A GOP sweep in Arkansas should come as no surprise at this point, given the past several elections. There was never any real doubt Sarah Huckabee Sanders would win the governorship. But in the weeks running up to the election there were rumors and rumblings that some right-leaning independent voters might be wearying of the aggressive politics of the Trump era (which Sanders typifies) and that Democrat Chris Jones just might outperform expectations.
That didn't happen. Despite running a vigorous campaign, Jones took a mere 35% of the vote to Sanders' 63% — a performance basically on par with the 2020 split between Trump (62%) and Biden (35%). The 2018 matchup between Democrat Jared Henderson and incumbent Asa Hutchinson produced roughly similar numbers.
Almost half of Power Poll respondents said the primary reason Democrats can't win in Arkansas is pure partisanship. A "D" next to a candidate's name guarantees a loss in most parts of the state. Only a small percentage of respondents said Dems lose primarily because gerrymandering or laws such as voter ID requirements have stacked the deck.
Others said racism dooms Democrats' chances in Arkansas, or cited an "uneducated" and "uninformed" electorate, or said the state needs ranked-choice voting. "National Democrats must move closer to the center for us to have any hope of repairing the fortunes of the Arkansas Democratic Party in the intermediate future. It's too easy to run against Pelosi et al in our state," one commenter said.

***
With one-party rule the status quo, the most dynamic feature of Arkansas elections for the foreseeable future is likely to be ballot issues. This election, voters rejected all four of the questions before them. So what would Power Poll respondents like to see in 2024?

About a third said the top priority should be another try at recreational marijuana. (A proposed amendment, Issue 4, failed this time around, but it attracted criticism even from some pro-cannabis groups.) Just a handful of respondents said their top pick would be ballot measures on term limits or tort reform, two issues that have repeatedly popped up over the past decade.
Most Power Poll members said "something else." And perhaps surprisingly, a large number of those said they were weary of ballot questions altogether.
"Nothing. We need to take a break from ballot initiatives," one wrote.
The other two major issues cited were abortion access and election reforms, such as a ranked-choice voting system, an open (or "jungle") primary, or the creation of a redistricting commission.
Then there was this response, presumably a reference to Mayor Frank Scott? "An amendment which would make a knowing violation of the Arkansas Freedom of Information Act grounds for removal from elective, or appointed, office in Arkansas."

***
Finally, though it may seem out of left field, I wanted to know how people feel about plant-based meat. Because livestock production is such an enormous contributor to greenhouse gas emissions, the degree to which people cut back on meat consumption is a pretty big deal — and I have no idea how much consumer habits have changed on this front.
I'll tip my hand and say that I'm with the roughly 25% of you who eat plant-based meat semi-regularly but eat their share of animals, too. I was surprised that that number was so high, and yet not one of you is a vegetarian or vegan. It points to the fact that lower meat consumption — but not necessarily zero meat consumption — is becoming increasingly common.
Still, a majority of respondents said they rarely or never touch plant-based meat. And almost a fifth of you find the idea of it absurd or outright gross. I admit I can see your point; from a certain perspective, it sounds a little dystopian. But frankly, so are factory farms — and I promise, veggie sausage can be pretty tasty.
About Power Poll: Power Poll asks questions of the most powerful, influential people in U.S. cities. It is not a scientific survey. But because the people responding to the surveys comprise the leadership structure of their cities, the results afford a fascinating glimpse into the thoughts, opinions, and beliefs of those in a position to make change. Power Poll is distinctly nonpartisan.