A Christmas wish for Asa
Most Power Poll respondents give the governor good marks -- though some grudgingly so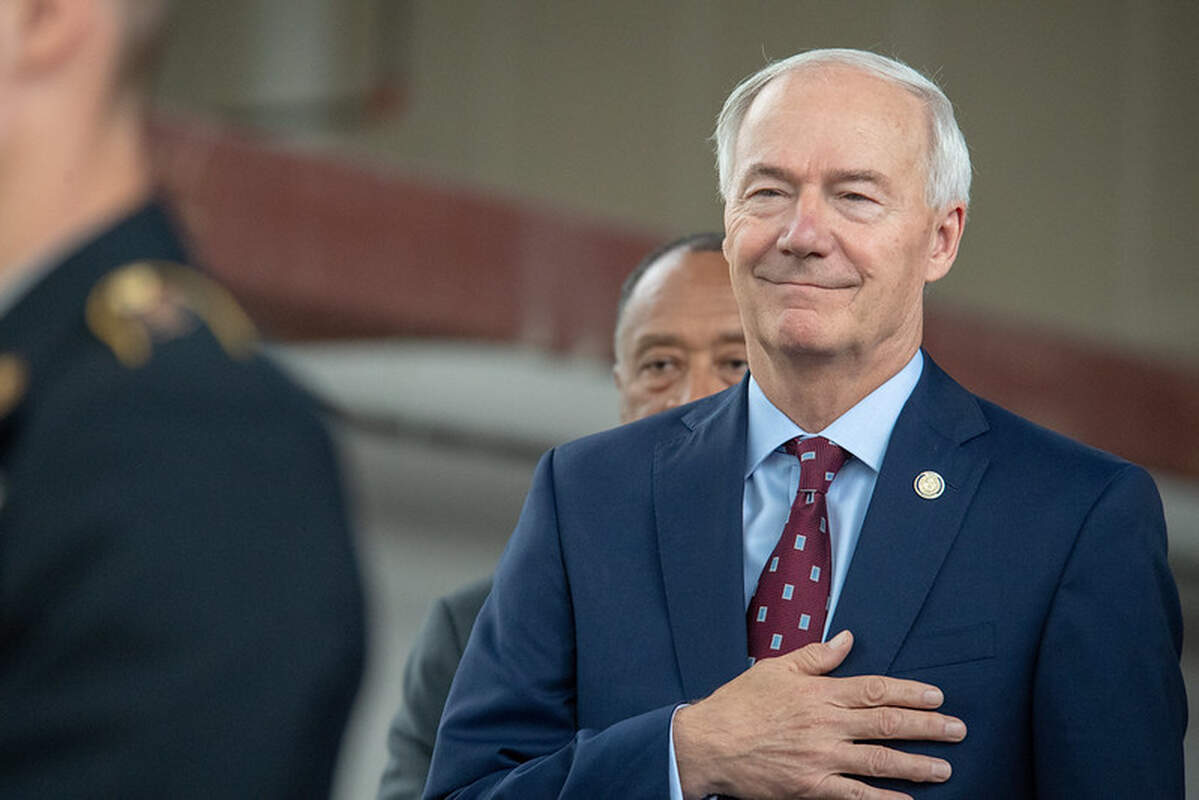 Conventional wisdom has it that the 2024 GOP presidential field is essentially a race between two men: Donald Trump and Florida Gov. Ron DeSantis. But almost a quarter of Power Poll Little Rock respondents believe another Southern governor could be a contender.
Hutchinson himself has told reporters he's "very seriously" considering running, and he recently said on NBC's Meet the Press that he plans to make a decision in early 2023.
It's a bit hard to imagine. Though he's highly esteemed in Arkansas, Asa has never been a magnetic political presence or a great orator. It's worth remembering that he's lost almost as many elections as he's won, including his first three bids for statewide office. Could he really hold his own on a national stage?
Perhaps the most hopeful thing that can be said for Asa's 2024 prospects is that the upcoming cycle is one of extraordinary dislocation within the GOP as a whole. Even now, even after the poor performance of the midterms, few high-profile Republicans are willing to challenge Trump's supremacy within the party — which is why even Asa's measured criticism stands out. Most of you (56%) said Hutchinson doesn't have a realistic future in presidential politics but his efforts to articulate a vision for the GOP after Trump are a worthwhile endeavor anyway.
Maybe that's the point of him running, after all. Or … maybe he just really wants to win?
***
Question 2: What will Hutchinson's governorship be most remembered for after he's gone? (Or, for what should it be?)
I was struck by how positive most of the responses were regarding Hutchinson's legacy as governor, given that this polling cohort likely leans blue-ish — a testament to his skill as a politician, if not necessarily a candidate. Three themes predominated.
First, the "steady hand" of governance Hutchinson projected, as several of you phrased it. Though scandals in the legislature abounded during his governorship, the executive branch was relatively light on drama and turmoil. "Broadly good, competent government," and "pragmatic and effective leadership," and "friendly, reachable, and level-headed" were how others put it.
Regarding specific issues, one answer came up again and again: Asa's leadership during the COVID crisis. (Perhaps this is worth a follow-up question on a future poll?) Others noted his administration's "financial responsibility," his K-12 computer science initiative, health care policy — and, of course, tax cuts.
Finally, many of you said Hutchinson would be remembered for his ability to keep the right wing of his party in check — or, as one of you put it, "He's not crazy." Throughout his eight years as governor, Hutchinson repeatedly put the brakes on the Republican-controlled legislature's wilder impulses, such as attempts to defund Medicaid expansion.
Others noted, though, that he also pushed through major tax cuts and signed off on innumerable anti-abortion and pro-gun bills. The Hutchinson administration "will be remembered for moderation, which is not accurate," one respondent said. "He is moderate only compared to Stephen Miller. Still, I think we will miss him [when] SHS gets in there."
***
And speaking of Sarah:
Most of you (60%) said that the controversy (if it deserves the name?) over Sarah Sanders' choice in dresses was either uncalled for or outright sexist. About 28% of you disagreed, saying it was fair game for criticism.
A few of you agreed that the dress centered an anti-feminist aesthetic of traditional white Western something-or-other — in which case, do I have a Twitter thread for you. And a lucky 6% of you said you'd never heard of any of this nonsense. Whoever you are, you're the ones who need to be leading the rest of us.
***
And finally, two-thirds of respondents said the LRSD board made the right call in negotiating with the ransomware attackers that had held the district's data hostage.
Sadly, such situations have become commonplace — every organization now relies on potentially vulnerable computer systems, from hospitals to small businesses to city bureaucracies. Some ransomware syndicates now act as "franchises," selling use of their tools to less technically proficient thieves who agree to provide the syndicate a cut of their plunder. For more, I recommend this New Yorker profile of a professional ransomware negotiator.
That's all for now. Merry Christmas, happy holidays, and stay warm out there, everyone.
About Power Poll: Power Poll asks questions of the most powerful, influential people in U.S. cities. It is not a scientific survey. But because the people responding to the surveys comprise the leadership structure of their cities, the results afford a fascinating glimpse into the thoughts, opinions, and beliefs of those in a position to make change. Power Poll is distinctly nonpartisan.